Maybe we got bogged down in the details when I wrote about this before, but I think it's silly to pay for things that are free. In fact, one of the best decisions I've made on my journey toward a simpler, more responsible life is making every effort not to pay for things that are available at no cost.
This is the eighth in a series of 10 posts detailing the best decisions I've made on my journey toward a simple life. By revisiting these topics, I hope new readers as well as established ones will benefit from some of the lessons I've learned and am learning.
What do you think about spending your money on things that some people get for free?
It's About The Silliness
The silliness of paying for things that are free is more about the silliness, perhaps, than about getting things for free.
I think there is something very seriously wrong with the values of someone who pays for things that are available without cost, don't you think? This kind of lapse in judgment is a symptom of a bigger problem — a symptom of a life so out of control that simple decisions aren't all that simple anymore.
We got bogged down in the details of what kinds of things are available for free last time we talked about this. That was in a post called The Silliness Of Paying For Things That Are Free on April 11, 2011.
We discussed how bottled water is silly because water by the glass costs most people nearly nothing or is completely free. Paying a dollar or two for something that comes with your home or is available by the hundreds of gallons for the same money just doesn't make sense.
It doesn't make sense to pay for a checking account in the United States either when there are still free options — although there are fewer free choices than there once were.
It also doesn't make sense to pay for having your tires rotated when some tire chains do this for free, sometimes even if you didn't but the tires from them because they want you to buy your next tires there.
If you think about it, the conversation actually extends far beyond the things we discussed before. I've paid to have an electrician change a light switch and to have a technician change the oil in my riding lawnmower. I feel silly about that now. I'll no longer pay for those services because I've learned to do those things for myself — despite my general ineptitude with electrical and mechanical things.
But none of this is really the point of this discussion.
The point is this: It's silly to make bad decisions. If you're paying for things you could be getting free, your life is very likely in need of some careful attention. I think you really need to assess where you stand, then shift your feet a bit until your toes feel solid ground.
Eliminating as much of life's silliness as possible is one of my best decisions. Have you made this really good decision yet?
But Let's Have Both Discussions
Maybe we missed the point a bit when we discussed paying for free things last year, but let's explore both parts of the discussion now. Do you get my point about the ridiculousness of shelling out for things that people and companies are willing to give you at no charge or that have been included in something for which you have already paid?
This is a very similar point to the one I made in my recent post about eliminating trash service, and I'm sorry to say that I'm not sure I fully made my point on this topic then or now.
In any case, the other part of the discussion is about the ways we manage to find free options in cases where others may be paying. What are you getting for free? I hope your bank account and your tire rotations are free, but what else are you getting for nothing?
If you think there's no such thing as free lunch, stick around. Someone, I'm sure, will tell you how to get one.
As always, the comments section is open, and I'm expecting to learn a lot about getting something for nothing from you today. I'm also expecting you to tell me that my campaign against silliness is, well, silly, but it's my lifelong crusade nonetheless.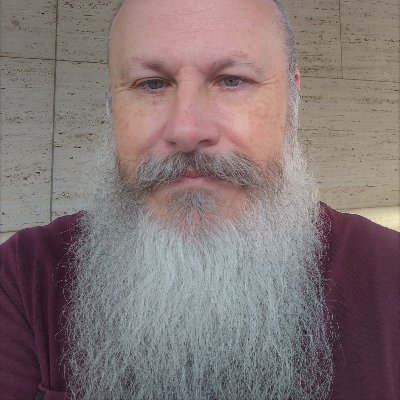 Gip Plaster is a web content writer. Previously a journalist, online bookseller and even a corporate advertising guy, Gip now specialize in writing high-quality content for websites — his and other people's. Learn more here.