Since we live in a world where people acquire things at an alarming rate and throw useful things away at an equally staggering page, getting joy from a full dumpster is, perhaps, wrong.
I was happy yesterday, however, to see the lid bulging on our green 96-gallon cart as we pulled away to enjoy a day out before a concert.
I've made progress on the decluttering project every week, but the amount of stuff actually leaving the house in recent weeks has been smaller than I would have liked. This week I can be proud of my progress, though. I got more done, I think, because I had a little more time at home than usual.
Although several little things got some attention, the progress was mostly on two fronts.
First, I cleaned more on and around my desk. I eliminated a small cardboard box that contained a few so-called important papers. These papers (important or not) have moved into the small file box with some other papers of questionable usefulness. The box I eliminated also contained old bank statements and other papers I never needed when they were new and certainly don't need now.
Second, I cleaned around and eliminated two very large plastic storage containers in the bedroom. I've known for awhile that these needed attention, but I finally made myself open them and throw away their contents. One container held mostly old fliers and other materials I had created for a long-past project and the other held used packaging material for potential reuse. I had been reluctant to deal with these two containers because they're where I pile my clothes than I might be able to wear one more time before washing. Those are now draped over a chair that really needs to be moved or eliminated, too, but that's a project for another day.
I spent a few minutes outside today trying to get the lawnmower working so I could clean up around the house, but it has a gas leak I can't seem to fix. I'm guessing it will go to the shop this week. I can't call my outdoor project a success this week, but I'm pleased with what I accomplished inside.
This gets harder, however, because the easiest simplifying and decluttering projects are already done.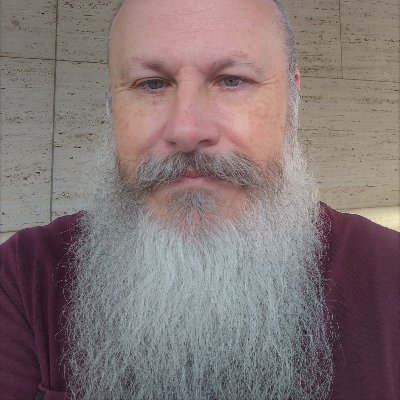 Gip Plaster is a web content writer. Previously a journalist, online bookseller and even a corporate advertising guy, Gip now specialize in writing high-quality content for websites — his and other people's. Learn more here.