I'll admit it: In the weeks leading up to the halfway point in my yearlong decluttering and simplifying project, I had very little to tell you about. Simply put, not much clutter left my house and I didn't accomplish much that would be considered progress toward simplifying my life.
Some things got done, of course, and I told you all about them. But I would have preferred having much more to report.
But this week has been better.
Re-energized from a week of celebrating with myself what I've done so far, I'm moving on.
Last Saturday, I finally completed a major project in my office. I cleaned around and under my "desk" (the six-foot folding table at my left that collects things I don't want to deal with, apparently) and took it down. I don't plan to put it back either. That area is temporarily home to some crates that hold my bookselling shipping supplies, but I'll get that condensed into a smaller area soon. Only one big project remains in my office: Cleaning the computer components off the old sofa behind me and removing them all from the house. Once that's done, a few manageable bits of clutter remain in this most stubborn of rooms.
Today, I finished cleaning out and eliminating four more of the now 32 crates that hold the books for by online bookselling business. My inventory is much lower than it has been in the past, so I don't need as many crates as I did. Eliminating these four means that once the sofa is gone from my office, all my bookselling crates will fit into my office — where they belong. The ones in the hall and living room won't be cluttering up those areas anymore.
I'm also sorting out some DVDs I've seen that now need to be resold. If you've been following this project from the beginning, you know I've done that before. The pile grew again, so this bit of maintenance was necessary.
I probably won't deal with that old sofa this week, but I'm going to make an effort to get something important related to this project done this week.
As I enter the second half of this journey, the house is less cluttered than when we moved in, and that feels nice. I'm still excited about this project — and that's saying something. The fact that I haven't lost interest means I must surely be on the right track.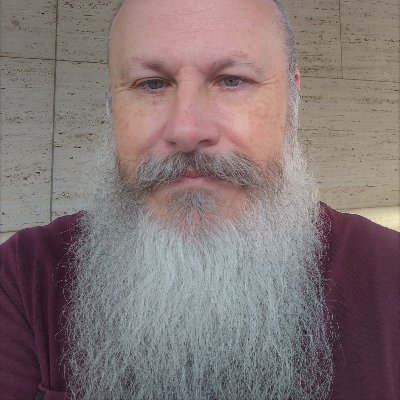 Gip Plaster is a web content writer. Previously a journalist, online bookseller and even a corporate advertising guy, Gip now specialize in writing high-quality content for websites — his and other people's. Learn more here.