This is a guest post from Kate Irwin at www.improvedconfidence.com.
When I was asked to write this article for Gip's blog, I felt honoured, happy and immediately began planning what I would write. I had several topics in mind, I jotted ideas, wrote several paragraphs of several articles, but nothing seemed quite right and I couldn't put my finger on why. Then I realised — I was nervous!
What I write on my blog is one thing – my readers know some of my posts are inspirational, some factual, some funny and others are just my ramblings! But what sort of article would be best for Gip and his readers? What approach and tone should I take? What if nobody read it? Worse still, what if everyone hated it? You, dear reader, caused me a lot of stress!
Then I had a word with myself, and started to practice what I preach. You, lovely reader, did not cause me stress. I caused it myself, by worry and anxiety about the future and the 'what ifs'.
So below is my final article, not perfect, but what is? I hope it will give someone a little inspiration to focus on living in the moment.
Living in the moment makes us happier. We have all heard the quotes about the present being called the present because it is a gift, but what exactly does living in the moment mean?
Let me tell you a little story.
Bob is at school, being pressured to go to college and feeling the strain. He thinks, "When I pass my exams and get to college, I'll be happy."
Bob passes with flying colours, and gets into the college he wants. When he is at college he thinks, "When I graduate I'll be happy." Bob graduates but can't be happy until until he finds a good job, then until he has a girlfriend.
After getting married and having two great kids, Bob is working long hours and thinks, "As soon as I retire and have time to spend with the family I'll be happy".
Bob retires but won't quite be happy until his daughter is married and he has a grandchild. And until his golf handicap is in single figures!
Bob gets to 85 years of age and realises it is getting late. His life has whizzed by and he never quite got to that point of things being perfect so he could be happy.
Now, I didn't want to start with a rather pessimistic story, but doesn't it just hit home how much time we spend planning the perfect future — while what is happening now slips by almost unnoticed? And that perfect future never arrives.
Often we are unhappy because things are not how we want them, or how we think they ought to be. But life isn't perfect, the world isn't perfect, and there is nothing we can do about that.
Nevertheless, the world is a beautiful, wondrous place, full of love, happiness, joy and kindness, and it is up to each and every person to choose to experience that. Living in the moment is about looking at everything around us right now — throwing ourselves into everything we are doing and looking for the good in it.
If you are cleaning the car, enjoy sploshing the sponge and wiping away all that grime. Rejoice in the fact that your car is looking great. Focus on doing the best job you can while being aware of the birds singing and the breeze blowing your hair.
If you are having a conversation, really listen. This is harder than it sounds! How many conversations do you have when time is spent wondering what to say next or pondering on what the other person said two minutes ago? I would imagine a fair few.
When concentrating 100 percent on the task in hand, we feel great – we feel happy.
It eliminates regret, guilt or disappointment from the past. It eliminates worry or fear about the future. Procrastination is overcome naturally. Think of a time when you were so engrossed in something you suddenly realised 3 hours had gone by. That is living in the moment. There was no worry about the future nor regret about about the past. There was just right now.
And when you think about it, right now is all we ever have.
So yes, it may be difficult, but at every moment, relish everything you are doing. Enjoy and savour every mouthful of food. When you are feeling frustrated, angry or upset, fantastic! You are experiencing everything life has to offer and learning from the process. In every moment be aware of all your senses.
And I guarantee your happiness will soar. The world is an amazing place and you can choose to see and experience that right now, and in every single thing you do.
Kate writes a blog at www.improvedconfidence.com which inspires people to improve self esteem, confidence and become happy. Have a read through her stuff here. You might just enjoy it! You can also download a complimentary workbook which will improve you self confidence right now – simply click here.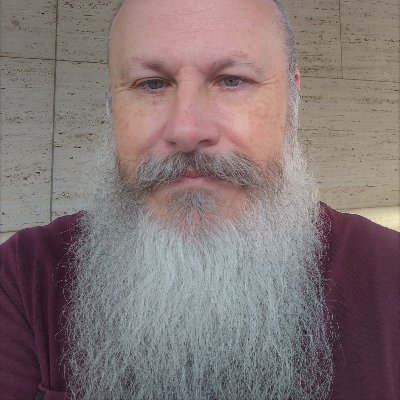 Gip Plaster is a web content writer. Previously a journalist, online bookseller and even a corporate advertising guy, Gip now specialize in writing high-quality content for websites — his and other people's. Learn more here.