Getting your life in order can be a daunting challenge, but it might help to take a few minutes and think about the progress you've already made — and the advantages you've had from the beginning.
Today, I'm encouraging you to make an "already there" list. That's a list of goals you've already completed or head starts you had over most of us from the beginning.
A simple, deliberate life includes less clutter and fewer distractions. Unhealthy eating habits must go, and tactics to improve your health, your emotional state and your life in general have to start.
But you've made some progress already, haven't you? And you were a bit ahead of the game from the beginning, weren't you?
Maybe my list of ways I'm already there will inspire you to make one of your own. Here are a few of the things with which others struggle that I think I've conquered:
1. I don't drink soft drinks. I was addicted to these concoctions of chemical-laden high fructose corn syrup for years. I tried diet ones in college, but I didn't see the point of having a bitter drink when I wanted a sweet one, so I returned to the ones with cups of sugar per two-liter bottle and drank more than a bottle a day. Several years ago — as a New Year's resolution — I stopped drinking them in favor of unsweetened iced tea or water. I lost 40 pounds, then gained 10 pounds back. But I'm still 30 pounds better off than when I was allowing these nasty things to enter my body.
2. I've never paid for cable TV, satellite or streaming. For many families, pay TV costs more than $100 a month, but they're home only a few hours a day and get no value for their money during all those hours the TV is off. When it's on, they're wasting away valuable time they could be using productively or for rest. Pay TV has no place in a simple, meaningful life. We pick up a couple dozen broadcast channels, have a DVD player hooked up to our one television and use USB sticks to play some classic TV programs we've legally downloaded for free. Along with all the media available on our phones and computers, that's more than enough entertainment for two people.
3. We only have one car. Until a few years ago, we had two cars, but when the second one needed some major repairs (again), we sold it for a few hundred dollars and are managing fine with one. Neither of us has traditional jobs and we're usually together anyway, so the second car was a waste of insurance and maintenance charges. Getting rid of our older car slashed household expenses, and it hasn't had any negative impact on our lives.
4. We have a modest home. Our house is only 1,200 square feet. It is home to two people and previously home to four cats as well. It sits on an acre of land (too much) and there are some expenses related to it that aren't minimal, but it's not extravagant. We don't have any nice furniture, antiques or knickknacks. It still contains too many items, but there's nothing frivolous or grand in it, and we like it this way.
I could go on, but I don't want to brag. Also, I haven't thought of anything else yet.
So that's my list, off the top of my head. What's yours? Join me in taking a minute to celebrate the ways we're already there.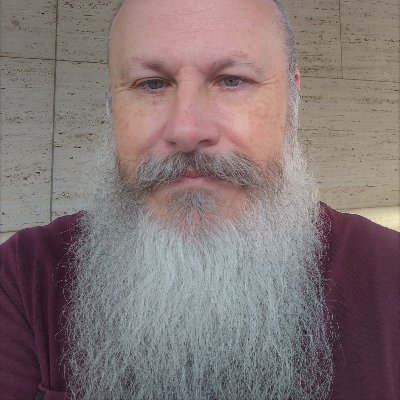 Gip Plaster is a web content writer. Previously a journalist, online bookseller and even a corporate advertising guy, Gip now specialize in writing high-quality content for websites — his and other people's. Learn more here.