Do you take a minimalist approach to smells?
Those of us who carefully examine how we interact with society might do well to consider whether unlearning some conditioned responses to smells would make our lives truer and better.
I don't visit with many minimalists in person, so I don't know the answer to this question: Do minimalists usually extend their minimalism to smells?
Lots of people so thoroughly pollute their bodies and their homes with odors that they can't smell the flowers and freshly-baking bread that life offers us. Do you do that?
Whether floating in a cloud of smoke, doused in a bucket of supposedly sweet scent or surrounded by a home full of fake pine and synthetic citrus, some people are never far from a nose-clogging odor.
How do you react to smells?
Here are a few comments about life's unnecessary smells:
Cigarette smoke is the worst because it's lethal. You can argue whether pine cleaner clogs your nose or your new boyfriend's cologne makes your head hurt, but here's something certain: The worst smell in most people's daily life is cigarette smoke. It's a proven killer. Worse yet, it's legal in many places and still perfectly acceptable to many people.
Cleaning products and perfumes are the most common foul smells. Pavlovian conditioning makes some of us believe that the smell of citrus or pine equals clean, but that's a modern and easily unlearned association. We also sometimes think that women should smell of flowers while men should smell of spices, but that's only a product of our training too.
Unscented doesn't smell bad. Laundry that comes from the dryer smelling of nothing at all is still clean, and homes that hit those who enter with an unscented elegance aren't less inviting than those that smell of cloves and honeysuckle.
A little smell is sometimes nice. A few mild and carefully chosen scents used only occasionally can enhance romance, produce a feeling of well-being and make life generally better. And all smells from the cooking of real foods are exempt from discussion here, don't you think?
There's nothing to be afraid of. We're all good people. We don't need to be afraid to let our guests smell what we and our homes smell like when they're properly cleaned. And that leads perfectly into a final point…
We know when you're covering up. Air fresheners make dirty homes smell clean, but they still look dirty, so very few people are fooled. And the first thought that crosses my mind when I pass someone who smells of perfume is not "How pretty!" but "Why didn't you just shower instead?"
I know I'm more sensitive to smells than most people, and I know smell training varies widely by culture, so my thoughts don't translate well for some of you. Maybe, however, we can all be more truly free of society's stifling restrictions when we unlearn certain conditioned responses to society's stifling array of smells.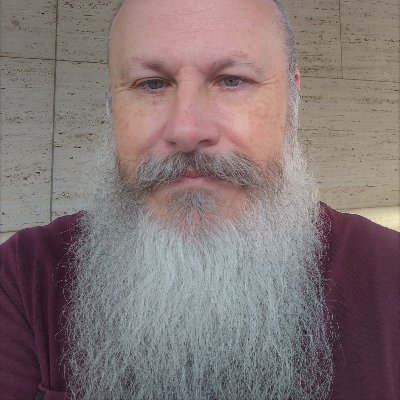 Gip Plaster is a web content writer. Previously a journalist, online bookseller and even a corporate advertising guy, Gip now specialize in writing high-quality content for websites — his and other people's. Learn more here.