As I've simplified my life, I've noticed that my mind's tendency to spiraling out of control has mostly eased away, leaving me with a brain that's much more functional than before. Have you noticed a similar mental benefit from turning toward the simple life?
For most of my life, my mind seemed to be in overdrive. My thoughts were always running away with themselves. Whether it was a downward spiral of depression because of a small misstep, an upward spiral of excitement about a project that was going better than expected or unceasing planning and rehashing as I prepared for sleep, my mind wouldn't leave me alone.
Now, my thoughts and I get along well most of the time. The spirals and lapses of control are exceptions rather than the rule.
Shifting deliberately toward a simpler life has made a big difference in my thought processes, and that's making a positive difference in the quality of my life. I've also learned some coping mechanisms that help me deal with any overactive thoughts that may happen.
These three techniques help me get through days when my simple lifestyle choices aren't enough to keep my thoughts from running away with me:
1. Appease.
One of the simplest ways to deal with a mind in overdrive is to put it at ease. Maybe it's not the most enlightened way of dealing with a problem, but it works. And sometimes, that's all that matters.
If it's a concern about an unlocked door or an electronic payment that might have cleared before the money to pay it arrived, the simplest way to get the worry off my mind is to provide accurate information. That is, I give in by giving my brain exactly what it wants. That means going back to be sure locked the door is locked or checking the bank balance.
When my mind won't budge from a particular line of thought, it will sometimes accept nothing less than being proven right – or wrong.
2. Meditate.
Meditation is a sometimes-misunderstood term. In its most basic form, meditation is simply thinking about a problem until the thought processes related to it are complete. For me, however, it's a spiritual exercise of letting go and turning the problem over to God/the universe/whatever.

If you don't know how to meditate, try taking deep breaths and letting your mind go blank – or saying a prayer to whatever higher powers you learned about as a child. Those powers are still listening even if you haven't called to them in years.
You can successfully meditate today even if you've never done it before. Chanting, praying or thinking problems through to their conclusions often clears my head better than any other method.
3. Accept the worst.
What's the worst that could happen? If you can make peace with whatever that might be, you'll be OK.
Thinking about worst case scenarios may be bad advice from a spiritual or psychological standpoint, but it has helped me calm my mind when nothing else could. If I can find a way forward even if the worst possible thing happens, I know I can deal with whatever smaller calamity is more likely.
I know it's better to focus on positive thoughts, but examining the worst case scenario can be helpful. I try to plan for the best rather than the worst, but I know this tool is available to me when I need it.
What About You?
If your mind sometimes takes you along for journeys on which you'd rather not go, you must find a way to cope. These techniques along with living a simple, deliberate life of good decisions can help. If you can't relate to this post or don't understand what I'm talking about, that's great. You've either conquered your out-of-control mind or never had the problem in the first place. I could worry about why my mind sometimes leads me to disastrous places where others never go, but I don't think I will. It doesn't seem like a very good way to live my best life.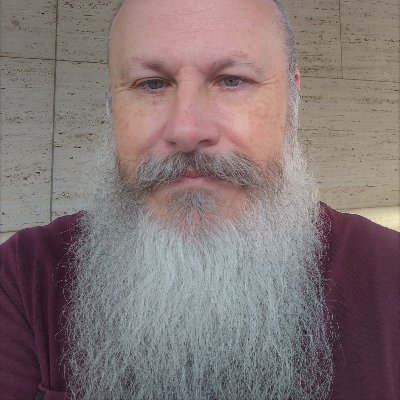 Gip Plaster is a web content writer. Previously a journalist, online bookseller and even a corporate advertising guy, Gip now specialize in writing high-quality content for websites — his and other people's. Learn more here.