I find myself feeling that the label "writer" no longer fits me. Being a writer without an assignment doesn't really fit my experience of being a writer at all.
I don't like to label myself because labels never seem to fit me completely. I'm not like most Texans, gay people or tall guys. But I've always liked being called a writer.
There's a problem with describing myself as a writer, however: I'm not. At least, I'm not a working writer. I don't have any assignments.
I started writing news and feature articles as a part-time job when I was 17, so I've always felt genuinely entitled to the label writer. I know there are people who embrace the term "writer" for themselves who have never been published, but being a writer isn't just a state of mind, is it? Being a writer means you string words together in meaningful ways at the request of a client or in anticipation of having them distributed, right? Writing for my own enjoyment doesn't make me a writer, does it?
Until I left professional journalism a few years ago to focus on my bookselling career, I was making money and sometimes making a difference with my words. Before that, I made a little money and very little difference, but I was always writing for clients even when I had other jobs. I've never kept a diary or written poetry simply to fill my time or empty my head. For me, being a writer means being a journalist, arranging words for clients who want them in their pages or on their sites. By that definition, long established in my head, I'm no longer a writer.
Until recently, I was happy enough being called a bookseller and didn't care that my status a writer was slipping away. I haven't felt like a writer without an assignment during my bookselling career because I haven't felt much like a writer at all.
Yet, here I am, typing away as if I'm a writer. Blogging makes everyone into a writer, making my only real skill seem somehow less valuable. I don't have an editor here, either, and no one's page is being held for my text.
Still, I'm beginning to like the idea of calling myself a writer again. This blog is helping me put my skills in order again, but it isn't enough to make me a true writer by the definition I have set for myself.
Writers shape text into tools that inform, explain, exalt or undermine. Writers use words, they don't simply string them together.
Here's the question for me: What am I doing with words that makes me entitled to the label "writer"?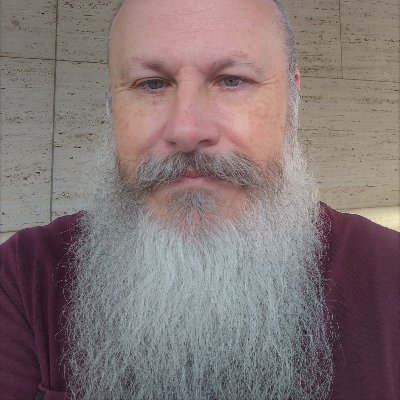 Gip Plaster is a web content writer. Previously a journalist, online bookseller and even a corporate advertising guy, Gip now specialize in writing high-quality content for websites — his and other people's. Learn more here.