I'm happier with my life than I've been in weeks, and it's because one of our cats has been sick.
We have four cats, and when we got home Wednesday afternoon from a day out, the slightly-irritated eye that one of them had been dealing with for 24 hours had turned into swelling along her nose, under her eye and around her ear. We took her to a 24-hour vet clinic in Fort Worth, and we found a very friendly and loving place to take care of her. The evening veterinarian thought the problem was an infection of Catgirl's front teeth, but we let them give her IV antibiotics overnight instead of taking any immediate action. The more experienced doctor who saw her Thursday morning discovered a small corneal ulcer. She's almost back to normal now, but she still has a few days of antibiotic pills and one more steroid tablet to take — as well as a follow-up visit and probably a teeth cleaning (with two extractions still possible) to endure.
Yes, vets are expensive, and no, we weren't prepared to spend a few hundred dollars on one of the cats this week, so we're putting the treatment on a credit card, increasing our debt rather than decreasing it. (We still don't have a sizable emergency fund despite my recent efforts.)
Having my best (feline) friend in the hospital for an evening and having to give her handfuls of medicine cost me a lot of money, took a lot of my time and led to some uncomfortable moments this week, but I didn't fall apart. In fact, I'm feeling better about my situation than I have in a while.
I've been dissatisfied with some things about my living situation for weeks. I don't like mowing yards or paying for upkeep on our (broken again) riding lawnmower. I don't like living so far from town. I don't like the neighborhood or type of house we live in. But I do like my life. Those few minor imperfections in my living arrangements are just that — minor. I have a safe, comfortable home that's getting nicer, thanks to my simplifying and decluttering project. I like having cats, even if they do keep from much long-distance travelling. In other words, this crisis has made me thankful for what I have — a common outcome from crises small and large.
Decluttering was not my focus this week, but I managed to get a little done anyway. I tossed a few more bits of uselessness from my office, and I'm getting ready now to clear out of box of old cell phones and other outdated electronics that need to go. More importantly, there's been no negative progress despite having very little time to do dishes, laundry and other bits of cleaning this week.
It's been a weird week. But it's been a good week.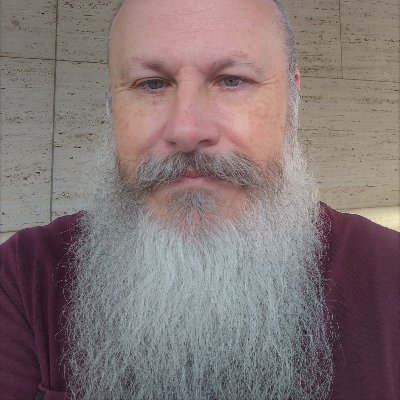 Gip Plaster is a web content writer. Previously a journalist, online bookseller and even a corporate advertising guy, Gip now specialize in writing high-quality content for websites — his and other people's. Learn more here.