Are bloggers an incestuous family who write only for themselves and tell each other what they already know?
That's not true, I don't think, but you have to admit it: Sometimes it looks like only bloggers read blogs.
And to be honest, I mean mostly bloggers, not only bloggers.
Take a look at the frequent commenters on most of the blogs you read. How many of them are also bloggers? It's most of them, right?
Of course, there could be a reason for that: Bloggers use other people's blogs to promote themselves. A carefully-worded comment from me on your blog could cause one of your readers to visit my blog, sign up for RSS or email updates and perhaps even comment on my blog.
Comments, as you know if you're one of those other bloggers reading my blog, are like gold to bloggers. They don't make us any money or even directly get us any more traffic, but they prove someone is reading. In the early days of a blog, nothing is more important than that.
In fact, I admit it: I sometimes comment on other blogger's posts hoping it will gain me a reader or two. And it works.
I do have some ethics, though. I don't comment unless I really have something to say, whether it contributes to the conversation, gently redirects attention to a more important aspect of the topic being discussed or just offers a fellow blogger some probably-much-needed encouragement.
But does any of this do anyone any good long-term?
Think about it: If most blogs are read only by bloggers, can this system work?
If your target audience already knows as much about your subject as you do, why bother to talk about it?
And if your readers are already as much of an expert on a topic as you are, who will buy your information products or subscribe to your premium content, if you offer any? Will those other bloggers buy from you out of curiosity, pity or a sense of obligation? Probably not, actually, but if they do, does that really serve the world?
I wouldn't be able to continue blogging if I really believed any of this is completely true. Regular folks without blogs — who know nothing about SEO or suspicious IP addresses and who don't use your CommentLuv or get trapped in your Akismet — are reading, they just aren't commenting very often because they don't know how important it is.
The RSS and email subscriptions to my content also prove to me that a few people are at least receiving — and perhaps even reading — the posts I put up. But I know some of you who are regular readers come to me from bookmarks or Twitter and aren't subscribers. I'd like everyone to follow me by email so I have an email address where I can thank you for subscribing, but not everyone knows I want to do that.
And occasionally — when I've written something really good, I suppose — someone without their own blog comments on one of my posts, proving that I already know the answer to my own original question.
Yes, regular, real, (perhaps) normal people without blogs of their own to promote do sometimes read blogs, offer comments and subscribe to feeds. The real question is this: How many of you are there?
The only way to find out is for you to step forward and identify yourself by leaving comments on posts or emailing me with your questions and opinions. I hope you're a silent majority, not the minority.
Plain ol' readers matter to me, but I may be in danger of forgetting about you because of your silence. Judging by the content I see, some other bloggers already have.
Image: Pixabay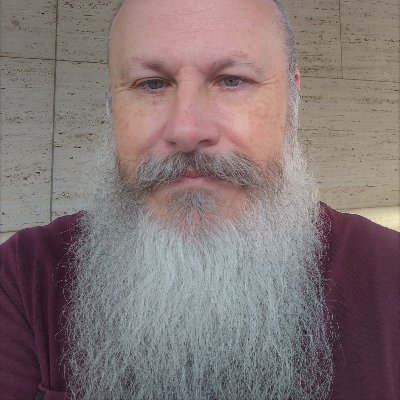 Gip Plaster is a web content writer. Previously a journalist, online bookseller and even a corporate advertising guy, Gip now specialize in writing high-quality content for websites — his and other people's. Learn more here.