When I wrote the post "Atheism and Spirituality Are The Same Thing" for David Damron's The Minimalist Path last week, I expected some controversy. As of the time I'm writing this (on Saturday afternoon), however, I really haven't gotten as much of it as I was expecting.
The responses were typical. One or two religious people defended their religion in the comments sections, and several supposed atheists disagreed with my characterization of atheism as sometimes being a reaction to religion. (While that isn't always true, my post was a response to a previous post by David on The Minimalist Path that indicates his decision to become an atheist was, in fact, after a religious upbringing, so I think I got that right.) And one spiritual person sent me an email of encouragement.
I was accused of being out of my depth, but I've been writing about spirituality for a long time, and I find the subject both challenging and comfortable, so I'll be continuing to write about simpler spirituality. There is lots of room to explore when you're in deep.
As my regular readers know, I'm a spiritual person who is no longer constrained by religion. And David at TMP says he's an atheist after growing up in religion. It's not surprising that a post that mentions spirituality would ruffle a few feathers on a blog run by an atheist. I'm a bit surprised that David agreed to run it, but I've been reading and commenting on his blog for a long time, so I know he doesn't mind a bit of controversy.
My post on David's blog is intended to express my agreement with his idea that things work out better when we pray less and do more, and I think I state that clearly.
Atheists and spiritualists aren't opposed to one another as some of the commenters on David's blog would like. We have many of the same ideas about personal power and responsibility.
Simpler spirituality is the answer for all of us. Whether we're denying the obvious existence of a unifying presence in the universe or creating religions that make rules to limit our interaction with it, lots of us are overcomplicating a very simple concept.
But what's this about The Letter People?
Do you remember The Letter People? If you went to elementary school during certain years and in certain places, you learned about the alphabet from a bunch of blow-up dolls intended to represent the letters of the alphabet. (They were actually redesigned to do a better job of that than they did when I was in school. There was even a television program, but they never told us that when I was in school. You can learn all about them at Wikipedia.)
An idea for a post about the Letter People and their similarity to religion has been floating around on my desk since I started this blog. Now, it's time to finally say this: The Letter People, like religions, are for beginners.
Mrs. Davenport, my kindergarten teacher, spent a lot of time teaching her students the alphabet using The Letter People. "Mister B has beautiful buttons…" and "Mister D carries delicious doughnuts…" That sort of thing.
When I moved up to first grade, Mrs. Meier didn't have any dolls, but she had drawings of The Letter People taped over the chalkboards around the room. And she told us a story: During the summer, it seems, Mister Q and Miss U got married. While Miss U often still goes out without her husband, Mister Q never — I repeat never — goes out alone. She had a few other similar bits of gossip about The Letter Family as the year went along.
There's just one problem: Her little story about Q and U isn't really true. As any schoolchild with a father in Iraq — or a friend named Tariq — knows Mister Q gets around a little on his own. True, he only goes out with foreign words, but it must be just as damaging to his relationship as if he were going out with American ones.
Miss Meier's story attempted to build up a mythology around these two letters to make understanding them easier. But as the mythology reaches the situations on the edges, it fails. Religion is, almost by definition, mythology, and it will eventually fail most people.
Religion is a good way, perhaps, to teach some basic concepts of life, but if your life is like mine and falls outside some so-called norms, religion will fail you. Atheism and spiritual are both responses to this. And they're both better than another common response — the spiritual and emotional void left by simply going through the motions rather than living an examined life.
I grew up in a moderately liberal Christian church, then I join even-more-liberal churches as an adult. They failed me as I outgrew them. Their narrow-minded righteousness annoyed me and their unenergetic methods of presentation bored me. Because I've seen evidence of God, being an atheist wasn't an option. I reacted to religion by moving beyond it.
I don't use The Letter People much in daily life. Mrs. Davenport and Mrs. Meier were both dedicated teachers with very different but very effective styles. They probably did the right thing by putting their dolls and drawings between me and the real knowledge of language I was supposed to be learning.
But I grew up. When I abandoned the narrow lessons of The Letter People, I learned the lessons of other style books and manuals that purported to exemplify and control language.
Now, I've moved beyond everyone's rules. I have personal experience that guides my decisions, and I do what I think is best in today's situations.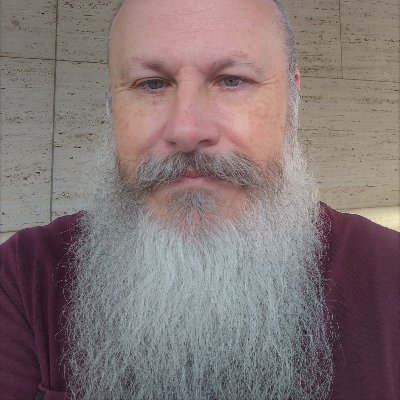 Gip Plaster is a web content writer. Previously a journalist, online bookseller and even a corporate advertising guy, Gip now specialize in writing high-quality content for websites — his and other people's. Learn more here.