Nothing is more depressing to me than not knowing what to do next — whether that means not knowing which tasks to do next today or not knowing what path to follow with my life.
I don't have a real job, and one of the problems with not having to get up at a specified time, report to a certain person or achieve a sales goal is not knowing what to do next.
And that happens on two levels.
First, there's not knowing which of the many things I could be doing that I really should be doing now. I'm not even sure when I should be having fun and when I should be working. I can visit a museum at 10 a.m. and write at 10 p.m. I can work at any hour, and I can watch a DVD whenever I want as well.
Second, something much bigger looms over me. Since there's no predefined career path that comes with what I do, I'm never sure what the next step is. When is it time to get to work? When has a task taken too long? When has a career lasted too long or stalled out?
I'm not an expert on motivation, but each day I manage to get through the uncertainty of not knowing what comes next. Here are three ideas for you that have kept me from falling off a cliff when I fall off the wagon of productivity:
Do something you have to do anyway.
Idleness breeds idleness, so press yourself into usefulness by doing something that you have to do anyway. You need to do the laundry anyway. The dishwasher needs loading anyway. Your overflowing inbox needs clearing out anyway. You need to take your daily walk anyway. You know what else you need or want to do.
Perhaps you don't really need to do anything, but your life will be better if some tasks were done, and now is as good a time as any to do a couple of them.
Doing something — anything — seems to push brains into the right mindset to do something useful. Today's inspiration might come while you're doing one of the things you really needed to do anyway. Even if it doesn't, you'll end the day with a sense of accomplishment because of work well done, not a sense of despair from being stalled out again.
Meditate — your way.
Most people meditate, but lots of them don't know it — and very few of us use it to its full effect. Meditation can become an escape from the realities of your situation, but used well, it's a tool that leads you toward greater productivity.
Two things get my head spinning: Having too much to do and having too little. When I can't decide what to do next, I spin like a corkscrew into the ground — feeling bad mentally and eventually physically. When I have too many things I want to do, I feel like I'm spinning so fast that anything I touch will get flung into orbit before I can complete it.
Meditation helps with both problems.
For me, it's stretching out on the bed, closing my eyes and allowing my body to simply rest as my mind processes all the possible actions and outcomes. After a few minutes, order takes over from chaos and a path appears. Walking through a park works for me too. For you, it might be intense exercise, a familiar ritual or a prayer you remember from childhood that takes your brain to a place that isn't easily reached.
Choose one, then go ahead.
Whether you're talking about a life path or a pile of things that need doing, choose one, then get busy.
There isn't one right choice. More than one path will lead you successfully through your day. And more than one path can lead you into a life that's far beyond your imagination.
There's never a need to turn back. If an action or a path isn't serving you well, consider it complete and move on to one that works better. Don't go back and try again. Try going forward and taking advantage of the opportunities available from your new position.
Ultimately, you can do anything you want.
You don't have too few things to do today. And you don't have too many. Whatever you choose to do right now will work just fine. When you carefully, mindfully, deliberately choose to do something, you can't go wrong.
Then, reap the reward of a productive day and a productive life.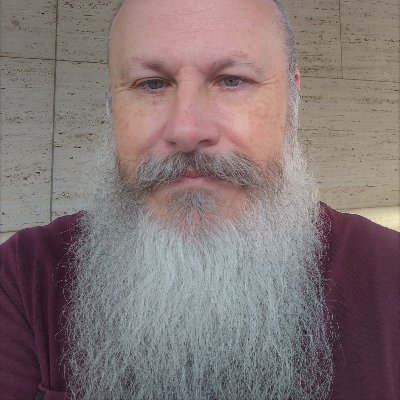 Gip Plaster is a web content writer. Previously a journalist, online bookseller and even a corporate advertising guy, Gip now specialize in writing high-quality content for websites — his and other people's. Learn more here.