Can it be week 36? Apparently, it is. For those of you who are new (and I have lots of new readers this week — thanks!), my weekly Decluttering and Simplifying project posts provide a look at the progress I'm making — or not making — on decluttering my home, my brain and my life. They also include personal updates and generally useless bits of information that some of my readers seem to enjoy. I'll continue these up to week 52, then I'll move on. If I'm lucky, my home and many aspects of my life will be decluttered by then.
Now, here we go: Summer continues here in Texas, and so does some general laziness on my part.
I've never done well in hot weather, but I've been getting better until recently. The last several years, I've spent lots of 100-degree evenings on a patio somewhere watching live music, but I'm less inclined to do that this season and less comfortable when I do.
For the last two weeks, every day has been over 100 degrees and evenings hover around 80 or higher. When temperatures don't get below 80 in the evenings, air conditioners (even ones in houses that aren't minimally air conditioned like mine) never turn off, never slow down and don't catch up, meaning many homes get gradually hotter as a heatwave lingers. But temps may drop a few degrees in the next few days, and that will be a welcome change. Then, if forecasts are correct, 100-degree days return.
I spent some extra time this week working for my bookselling business, but my efforts weren't as successful as they've been the last two weeks. I exerted lots of energy, but the return was very low. That means I used lots of gas in my car, ate more meals out than I would have preferred and still didn't acquire much good inventory. That's happened more weeks than I care to count during my bookselling years.
I found some time on Wednesday evening and Thursday to do a small amount of decluttering. I went around the house trying to find bits of stuff to deal with. That means two piles of magazine I had wanted to keep a little longer got thrown away, a box of old cell phones, chargers and related items got sorted out and loaded up to go for recycling and a few bits of "negative progress" were undone. That resulted in a couple of extra bags of trash. For a hot week with very little free time, I'm glad to have gotten this done.
I've also identified several projects that simply must get done soon, but the heat is making them practically impossible for the moment. Here's the list:
Remove the old sofa from my office, paving the way for the rest of my bookselling inventory to move in. That will clear clutter from the hallway and living room, a major milestone in the decluttering process once it happens.
Mow my entire one-acre yard and deal with a few problems on the outside of the house. That will take some time because the grass has gotten taller than it should. The mower isn't working well, either, but it will have to do. We've neglected the outside of our house this season, and it shows.
Replace the basin and faucet in our bathroom. The faucet has a small drip that's increasing and the basin is a cheap plastic one that's scarred and stained. The setup is wasteful and unsanitary, so it has to be dealt with.
Repair our front steps. They're not safe, so I have to do something about this, but I don't know what. A new deck, porch or something similar would be a nice solution, but it's beyond the budget and my skill level.
I'll have a simpler, better life when these things are handled. For now, though, they'll have to wait for better weather.
Is the weather in your neck of the woods helping or hurting your efforts?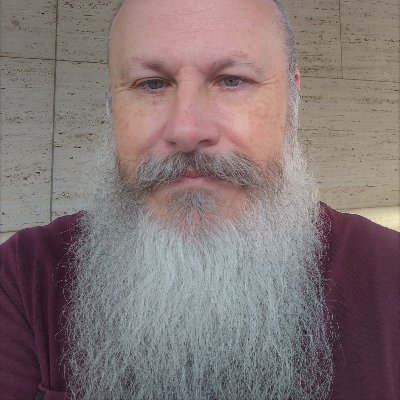 Gip Plaster is a web content writer. Previously a journalist, online bookseller and even a corporate advertising guy, Gip now specialize in writing high-quality content for websites — his and other people's. Learn more here.