Water problems continued this week, but so did the moderate weather.
The 52-week mark is in sight now, and I'm just a bit concerned that I haven't accomplished as much as I had hoped in this year of decluttering and simplifying, but there's still an autumn and a bit of winter before I end this push in December.
This week, the leaky faucet got on my nerves. I couldn't hear the drip since the basin it drips into is plastic, but every time I saw it and the stain in the basin it was causing, I remembered that I had to deal with it.
On Thursday afternoon, the faucet took control of the situation. It began leaking so badly around its fittings that I had to turn it off at its cut-off valve and take action.
We managed with just the bathtub faucet Thursday night and Friday morning, then while we were out Friday, we bought a simple $10 faucet and a $5 wrench specifically designed for getting the old one off more easily. I kept rehearsing in my mind on the way home Friday night how I was going to get the old one off and a new one on, and I knew I wouldn't sleep if I didn't make an attempt as soon as got home.
At about 11 p.m. Friday night — with the fancy new wrench in hand — I successfully changed out the faucet, something I had never done before. It was simple, actually, and we saved a bundle over calling a plumber. (The basin is badly stained and damaged, but I don't have the budget or patience to replace it now, so it will have to do for a while longer. I did manage to thoroughly clean it, though.)
Decluttering moves forward in very small doses. Today, I managed to empty a small box in the kitchen that's been bothering me for weeks. Other than a label printer for my bookselling business that I'm not using at the moment, it didn't contain anything useful. The remaining items — books and CDs mostly — are now dealt with and eliminated. And the day isn't over.
I'm calling it a successful week for the simplifying and decluttering project since I once again learned how to do something I didn't know how to do before. That makes me better equipped for a simple life that I hope will ultimately be free of repairmen.
I'm hoping for more stuff out the door next week. We'll see.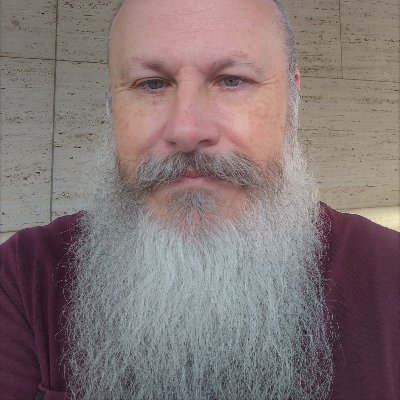 Gip Plaster is a web content writer. Previously a journalist, online bookseller and even a corporate advertising guy, Gip now specialize in writing high-quality content for websites — his and other people's. Learn more here.