Garrison Keillor begins the monologue portion of every week's Prairie Home Companion radio show with these words: "It's been a quiet week in Lake Wobegon, my hometown, out on the edge of the prairie…"
Then, he spends fifteen minutes or more explaining all the things that have happened in his fictional birthplace.
These weekly decluttering and simplifying updates could easily start like that: It's been a quiet week in Parker County, my current homeplace, up in the hills and out from the thriving Metroplex…
But, everything I say is real, and as I think about it, more happens here than I sometimes admit.
There's no new female Lutheran minister and, regrettably, the Chatterbox Cafe that Keillor speaks about often is a fiction there and a fiction here.
Tuesday was errand day, and I managed to get some gas for the lawnmower and mow for a couple of hours under the party cloudy skies we've been enjoying this week. I've been worried about the mowing, I suppose, and I feel better about it even though I'm not done with it.
I had planned to finish it today, but a well-timed rainstorm kept me inside, where I cleaned around the refrigerator. I tidied up a little cart that slides alongside it, holding mostly things I shouldn't have kept in the first place.
We also managed to eliminate a small storage crate filled with lidded plastic cups that we never really needed but got anyway from various restaurants and stores. The few we kept are now stored safely on that little plastic cart by the fridge.
A pretty-but-uncomfortable wooden chair that's been straddling the line between the kitchen and the living room — getting in the way of the fridge's door — is now cleaned and relocated to the bedroom where it is trying to establish a new life.
The lesson from this afternoon's cleaning hour is this: You have to know when to stop and when to go on.
There's still dust and dirt behind the refrigerator and under it, but eliminating that would have taken another half hour that I don't have available now.
And while I had the vacuum out cleaning the carpet under that chair's previous location, I could have given the whole house a quick pass, but that would have required another half hour, so I settled for sucking up the obvious dirt within reach of the cord and putting it away.
I cleaned on an air conditioner a bit, but I didn't pull out the filter and clean it carefully, and… Really, you get the idea: There's always something to do, but I don't have to do it now. Something is accomplished, and I plan to enjoy the rest of my day at home without worrying about cleaning or clutter. I hope you get some days like that, too.
And that's the news from up in the hills.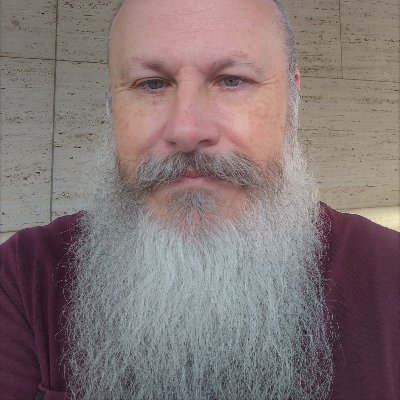 Gip Plaster is a web content writer. Previously a journalist, online bookseller and even a corporate advertising guy, Gip now specialize in writing high-quality content for websites — his and other people's. Learn more here.