If you read other blogs about simple living and minimalism, you may be noticing a trend: They're going away.
A few weeks ago I wrote a post called The Most Important Advice in the Universe. The general idea is that everything has its moment, then it's best to let it fade away. Anger, fear, rejection and pain need to fade away.
But some of my favorite bloggers seem to be fading away. Are yours? And what about me and this blog?
As I've said before, writing about minimalism and simplicity is a strange thing. It would be even simpler and even more minimalist to not do anything at all. So why would people bother to devote hours of their life to writing about how they don't waste their time and have sculpted their life into a masterpiece of efficiency, thrift and laziness?
But we do. We write about simplicity and minimalism to help focus our own ideas, to share what we're learning with others and because we enjoy bouncing our ideas among our readers to see how the community helps shape them.
So why are some blogs that have been gaining in popularity going away — or looking like they might?
Blogger Chris Baskind (whose blog More Minimal I had never visited until I saw a mention of its demise on Brett Oblack's Twitter feed) wrote a post about the end of his blog on August 18.
In "Time to say goodbye", Chris writes: "I have become uncomfortable with the direction minimalism has taken over the past year or so, and no longer wish to devote a site to the topic."
Short, sweet and final, I suppose — although he had the time to throw in an unneeded comma. Chris was gone before I knew he was here.
And Brett Oblack's Step 1 Minimalist site hasn't been updated in six weeks or so, and even then it was a guest post from  Lynn Fang, a good writer who has stopped by So Much More Life a few times.
What are Brett's reasons for stopping when he was just getting a good thing going? I've had a private email conversation with him and didn't get permission to share it, but it doesn't sound like his site will be continuing.
[Update: Brett's back as of September 30 with a new post called 6 Lessons from My Online Diet. It includes a renewed commitment to his blog and a mention of this post. Also, see his comment on this post below.]
A more established blogger, David Damron, seems to have lost interest in The Minimalist Path these days. He's posted that his life is changing — and it sounds like there may not be much room for his blog in it. When I checked his site on September 26, the domain registration company had replaced it with a notice that the domain had expired two days before. The site was back up yesterday, but there are no new posts.
Add to this the recent decision by Everett Bogue to no longer accept comments on his site — effectively making the blog irrelevant and leaving him talking to himself — and things could seem fairly bleak for minimalist bloggers.
Who else has gone or is going away? Is there someone who used to be on your RSS feed or in your mailbox who isn't there now? Go check their site, ask them what's happened to them and let them know you care. You may be the only one who does.
Things change, however, and for every blogger who leaves the scene, dozens more press Publish for the first time. Blogs are fluid, changing, nebulous and subject to the whims of frustrated writers and fickle readers. They rise, fall, flame, resurrect, fade, fizzle and flop.
And what about me? I'm still here. I'm still writing — still striving for relevance in a crowded field and with fewer readers than I'd like. As long as you're reading, I have a reason to continue. As long as I have something I want to say, I know I can say it here when no other forum will allow me to sound off.
Things don't look bleak to me. In fact, I suppose my voice is more important than ever. Maybe I'm moving up in the queue.
I can't promise I'll always be here, but I'm here now and plan to stay for a while. I hope you will, too.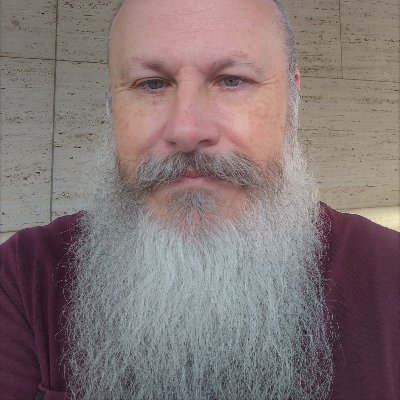 Gip Plaster is a web content writer. Previously a journalist, online bookseller and even a corporate advertising guy, Gip now specialize in writing high-quality content for websites — his and other people's. Learn more here.