I don't really enjoy reading bloggers hawking their ebooks or pushing someone else's information products in my direction so they can get affiliate commissions, but I'm not sure they're doing anything wrong. It's either a necessary-but-seedy side of the business — or it's planting seeds for the kind of harvest we all deserve.
I haven't written any ebooks, so I don't have anything to sell you today. Since this blog began, however, I have mentioned three — and only three — ebooks that I think are useful and interesting.
None of you have said anything about being offended, and the three bloggers have each made sales because of my affiliate links. My posts about these products, however, got very few comments, and that seems to be the case when other bloggers write these kinds of posts, too.
I take that to mean that none of you disliked those posts, a few of you found them useful enough to make a purchase and most of you were completely indifferent toward them.
Before I offer some thoughts on blogs promoting ebooks, here's an update on the three ebooks I've written about:
[2012 Update: I removed this section because I no longer link to or recommend any ebooks.]
For some reason, some people find selling to be disgraceful, unbecoming, vile or at least annoying. People interested in simplicity, frugality and minimalism are even more suspicious of sales pitches because we try to make careful and deliberate decisions about how we spend our money and how we live our lives. That makes seeing bloggers selling products they could be giving away particularly grating.
On the other hand, products like the three I mention above are useful and even entertaining. Meg offers great recipes and ideas about minimalist cooking for less than $5. Brett expresses an idea that's hard to contradict for a very reasonable price, too. And while Everett's ebook is the most expensive, it's also the most comprehensive look at his topic available. All of them can very literally change your life if you read them and let them become part of you.
More importantly, perhaps, we all need to make money to survive. I think providing you useful information — either by writing an ebook or drawing a great one to your attention — is something valuable for which it is worth exchanging a bit of your money. Don't you agree?
So which is it then?
While all these ebooks springing from all these blogs may look like the seedy underbelly of an otherwise useful and interesting blog world, I don't think there's anything disreputable about selling useful information in exchange for modest amounts of money.
It's bloggers helping bloggers, people taking their futures into their own hands and readers supporting those who consistently provide content worth reading. It's planting seeds, nurturing the seedlings and reaping the rewards of your hard work.
It's doing something simple and something good to benefit both yourself and your world. I hope that's what we're all doing in our unique ways every day.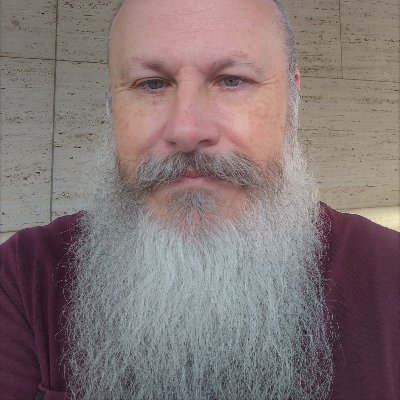 Gip Plaster is a web content writer. Previously a journalist, online bookseller and even a corporate advertising guy, Gip now specialize in writing high-quality content for websites — his and other people's. Learn more here.