You're best prepared to live in and serve the world when you put yourself first. That's why making time for your needs and desires before everything and everyone else is the best use of time for someone who strives for a simple, deliberate life.
But lots of people don't think that's the right idea — and plenty of people who like the idea in principle are too caught up in useless systems to really do it.
How much of your life's stress comes from poorly arranging your priorities? Putting yourself first, then carefully choosing who and what comes next might make a daily difference in your life. Putting yourself first also makes you a better citizen of the world because you're well-rested, well-prepared and properly equipped.
Here's how I suggest arranging your priorities:
1. Put yourself first.
That means doing whatever it takes to be healthy and productive. You're no good to others when you're sleep-deprived or resent the work you have to do. Take the time and exert the energy to sort out your problems and situations before you move on to other issues. You're a good person, and you're good enough to rank at the top of your list every time.
2. Put those to whom you are committed second.
This is obvious, I hope. Your (let's see if I can cover everyone) partner, spouse, lifemate, husband or wife — if you have one — doesn't come first, but they come a close second. Not only is he or she a person who is wonderful enough to attract your attention, but you've obligated yourself. (I hope you find putting your partner second a joy as well as an obligation.) Of course, children fit into this category too.
3. Put other real people third.
People of all sorts are important, and people always come before organizations, companies and other situations. People matter. Systems, ultimately, never do.
4. Put small systems in which you are voluntarily involved fourth.
Your exercise class, your church, your social organizations and maybe your neighborhood independent coffee shop rank almost as important as real people because they're where you meet real people and how you stay in contact with them. You choose to associate yourself with these groups and businesses because you find them useful and interesting, so they come ahead of other systems that want your time and energy.
5. Put big systems in which you're caught fifth.
Your cell phone provider isn't very important. If you don't pay the bill, they will call — and you need to deal with them. But put them last. Politics and political systems into which you were born or happen to have stumbled aren't important. The electric company provides a valuable service, but it isn't a valuable priority for a life. Devote as little time to these essentially involuntary big systems as possible, and you'll have more time for 1, 2, 3 and 4.
Doesn't it sound simple? Here it is again, even simpler: Put yourself first, put things that matter second and put the unimportant and uninteresting nonsense of life last.
That seems like a good way to run a life, don't you think?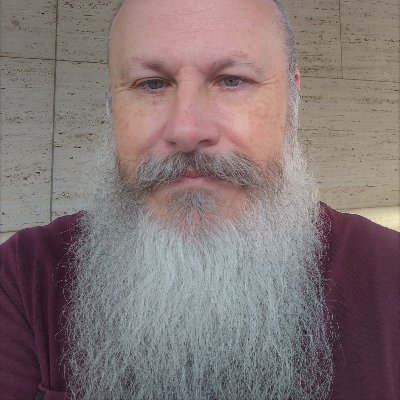 Gip Plaster is a web content writer. Previously a journalist, online bookseller and even a corporate advertising guy, Gip now specialize in writing high-quality content for websites — his and other people's. Learn more here.