Everything in life goes better when you put yourself first, and that's why I'm including putting myself first among my 10 best decisions on the path toward a simpler, more deliberate life.
Don't think you agree? Let me state my case first, then you can decide — and sound off. As always, comments are open on this and every post on So Much More Life.
This is the final post in a series of 10 articles highlighting my best decisions since committing to a simpler life. While this series is almost over, that doesn't mean the discussion of good decisions is ending. In fact, making good decisions is a recurring them here and always will be.
This series will also live on in many ways. But we'll talk more about that another time.
Putting Yourself Above Other People?
My previous post on this topic, Arranging Your Obligations: Putting Yourself First, didn't get a lot of comments, but among the comments it got was a suggestion that your children's needs come ahead of your own.
I don't have children, so I can't discuss that topic. But I can tell you that no one's needs come ahead of my own. And I'm a better person because of that fact.
Here's why: Putting other people's needs ahead of your own leaves you ill-equipped to serve the world. Until your own needs are fully met in as many ways as possible, you cannot live up to your potential. As I put it in the previous post, you are best prepared to live in and serve the world when you put yourself first.
Creating for yourself a healthy and productive life simply comes first. Sorting out your own issues clears the plate for you to serve others if that's what you want to do. Since you're as good as any other person on the planet, you deserve to pay enough attention to yourself to make sure your needs are fully met.
Those who put themselves first are able to give away parts of themselves whenever they choose without resentment or sacrificing their own good life. That means they can choose to put the needs of a spouse, child or friend ahead of their own — momentarily — when it serves everyone involved for them to do that.
Once you're committed to putting yourself first, the other people in the world fall neatly into place. Obviously, the needs of those to whom you are committed come second. That's the proper place for husbands, wives, partners, children, close friends and the other people in your life with whom you have share close connections.
All the other real people in the world fall into place after those.
I hope this all makes perfect sense so far. Does it?
People Always Come Before Systems
After all the people in the world come the systems that attempt to organize aspects of life.
While you come first, those close to you come second and everyone else comes third, the systems in which you voluntarily participate come next. That means fulfilling your obligation to any real person in the world surely comes before a commitment to a church, civic organization or workplace social group.
Finally, deservedly low on the list of obligations should be your commitments to the big systems in life in which your participation isn't completely voluntary. This includes taxing systems, monopoly electric companies and large corporations like Walmart which may serve you but to whom you owe no allegiance.
It makes sense to put real people ahead of these unreal systems but we often get our priorities mixed up, I think.
For example, we might choose to pay a credit card bill before we repay a financial obligation to a friend because the credit card company imposes more severe penalties. While it might be financially prudent to pay the card first, it makes more sense to first fulfill obligations to real people who are present in your life, doesn't it?
Arranging Your Obligations
I accept that some of your will never agree with putting yourself ahead of other people. You'll always put others ahead of yourself.
Putting organizations, corporations and so-called authorities ahead of yourself and the real people of the world isn't acceptable, however. I simply can't accept that, and I can't imagine any system of religion, spirituality or practicality that could promote such a practice.
People come first. And I've made it clear which person I think comes first of all. What do you think?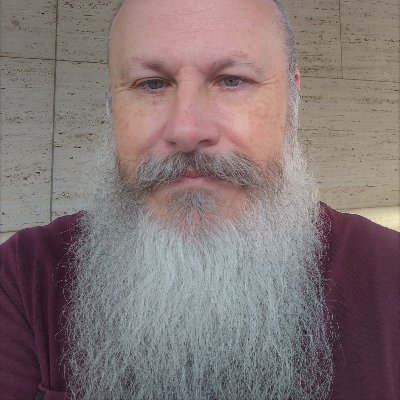 Gip Plaster is a web content writer. Previously a journalist, online bookseller and even a corporate advertising guy, Gip now specialize in writing high-quality content for websites — his and other people's. Learn more here.