Everyone agrees that whole food are best, right? Deliberately chosen, minimally processed food are healthiest for us, aren't they?
But frugality sometimes goes hand in hand with a simple, deliberate life. And so does simplicity. And convenience.
How far up the grocery store food ladder are you willing to climb?
Let's use a restaurant-style Chinese meal as an example and Aldi as the grocery store of choice (since I wrote about Aldi in March when stores of this popular worldwide chain began opening in Texas). How far up the grocery store food chain are you willing to go?
On the Ground Floor
The simplest way to get a restaurant-style Chinese meal is to go to restaurant. If you choose carefully, you can get a nutritious meal. Is this as far as you're willing to go for yourself and your family?
Rung 1: Microwave Convenience
At Aldi, you can buy a microwavable Chinese meal for two — either Orange Sesame Chicken or General Tso's Chicken — that contains rice, sauce, veggies and chicken pieces, all for around $4.
The veggies are real and so is the rice, but the chicken is fried and the sauce is both salty and sweet. Still, it's inexpensive, ready in about 12 minutes with no effort and tastes great. It's a nice meal, isn't it?
Rung 2: Frozen-In-A-Bag
For the same price, you can get a Chicken Stir-Fry meal at Aldi — or beef is available for some variety. It comes frozen in a plastic bag, ready to be dumped into a skillet. And it has a lot less packaging than the microwave meal.
There's no rice, but you can add you own. There are lots more veggies — and a better variety of them. The sauce is about the same as for the microwave meal, but it's in a separate packet, and you can adjust the amount you use. And the chicken tastes fine, but it might be the chopped and formed kind, probably with loads of preservatives. Still, it isn't fried and it looks healthier than the microwave meal. This is a better choice, right?
Rung 3: Still in a Bag
Like most grocery stores, Aldi has a couple of choices in frozen stir-fry veggies. Optional sauce is included once again.You can add you own meat (perhaps preservative-free) or leave it out for the first vegetarian option on our ladder.
You would need to have some cooked meat in the house already or be willing to cook some if you want it, though. That's less convenient, but you get more options overall. Is the height getting to be too much for you?
Rung 4: Grocery Store From Scratch
If you don't want your dinner from a bag, you'll have to buy each of the ingredients for the stir-fry or whatever Chinese dish you want individually and make the meal from scratch.
There aren't many organic vegetables at Aldi, but you can can find some cabbage, broccoli and maybe some bell peppers and cook those up with some fresh meat from the case, if you want any. Soy sauce is available, and you can mix a few things into it for a flavorful sauce. If this rung isn't cracked, would you step onto it?
Top of the World: Whole, Organic, Vegetarian
When you arrive at the top of the food ladder, your idea of the perfect dinner depends on your level of political awareness, ecological consciousness and frugality. Stir-fry dinners taste better with freshly grown organic veggies, but are you willing to buy them — or grow them?
Does it matter how your meat was raised or that tofu is a highly processed but somehow preferable food to many? Does it matter that the risk of pesticide contamination is lower for some types of veggies than others and that buying organic might be a waste of money — especially since certain contaminants apparently won't hurt you anyway? And are you willing to go a farmer's market or more than one grocery store to get items for one dinner?
Can you even access healthier options in your neighborhood — and how much gas would it take to get somewhere that does have them?
What pieces of information do you consider when buying food? Does organic matter? Does price matter more?
Oh, and me? I've had dinner along every rung of the ladder more than once.
But I feel no more top-of-the-world when my food comes from Whole Foods Market than when it comes from Aldi.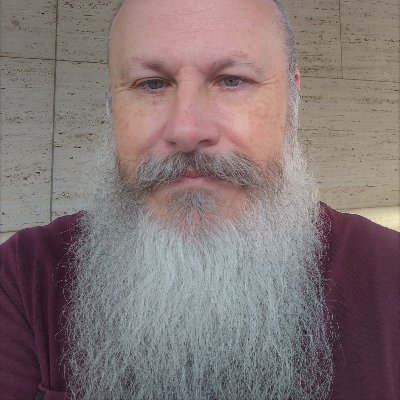 Gip Plaster is a web content writer. Previously a journalist, online bookseller and even a corporate advertising guy, Gip now specialize in writing high-quality content for websites — his and other people's. Learn more here.