Whether you're a blogger, photographer or simply a person who has learned some valuable lessons from life, you know things and have created things that can benefit others.
What are you doing to make sure your legacy of information and creativity is preserved for the benefit of future generations?
A couple of weeks ago I got an email from a guy named Glenn who was pleased to see that I had written an article about a friend of his — Lee Lawrence. It's one of many items I wrote when I was a freelance journalist that are still floating around on the Internet.
I never met Lee in person, but I interviewed him by phone and email more than once. Some of the adjectives that describe him, as I remember, are gay, nudist, radical, simple, fed up and sick. He started a simple retreat camp in the South where people could come and recharge after various pieces of life had drained them, and that's why some editor or another asked me to interview him.
I don't know how many people ever went to Lee Valley Farm or what might have happened on his property that was beyond the bounds of my comfort zone, but I can say this: Lee, who died many years ago of complications from HIV, was an interesting person.
But Glenn had noticed something rather sad: While Lee had created lots of heartfelt and entertaining newsletters, essays and columns — and lived a unique and interesting life — almost nothing about Lee remains on the Internet.
Lee's life is in danger of being forgotten — along with his simple, escapist message that could save others from being alone with their feelings of not fitting in or wanting to get away from the out-of-control life they have built.
Is your life and its best creations in danger of being forgotten?
If you have children, you can at least be assured that you won't be immediately forgotten, but you can't be sure that the value system you worked so hard to establish for yourself will survive as a model to others. You can't even be sure you will be remembered fondly.
If you're a blogger, your words will only live until your hosting account payment becomes past due, then you'll be virtually wiped from the face of the Information Superhighway, perhaps surviving for a while in an inaccessible hard drive backup or an Internet way-back machine.
If you take pictures that capture interesting moments, who will be able to see your best candid snaps when the plastic of your memory sticks has started to degrade and only a few museums still have SD card readers?
I don't know how to best preserve our important words, images and messages. Maybe you can offer a comment with your ideas.
I know this, however: A simple, deliberate, creative, vibrant, entertaining and fun life deserves to be preserved as a message of hope and inspiration to those who find themselves hopelessly caught in the mire of life's unnecessary silliness.
What are you doing to make sure your life's unique and vital message is preserved and understood into the future?
Glenn started a small blog at called The Tao of Lee, hoping to do his part to preserve the memory and message of Lee Lawrence, but he hasn't yet found much left to preserve. Will someone try to piece your life back together?
Houses, bank accounts, horse farms and manufacturing plants will seem to those who come after us like quaint reminders of a time when things were different. But people like Lee who never saw an iPad or used free WiFi lived lives that still matter to people like us who are trying to find simplicity.
Will your life matter to those who come later? Will there be anything left of it?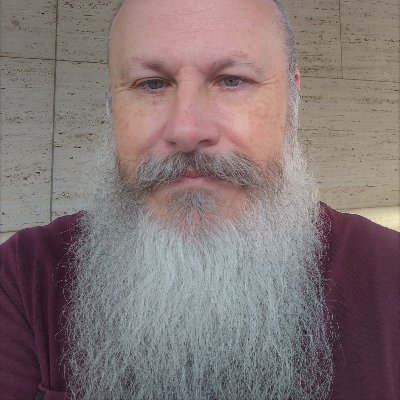 Gip Plaster is a web content writer. Previously a journalist, online bookseller and even a corporate advertising guy, Gip now specialize in writing high-quality content for websites — his and other people's. Learn more here.