Last Friday was a ridiculous day for me, and I had planned to make this post about how a car dealership that was caught up in its ridiculousness lost sight of their goal and failed to sell me a car.
But I'd like to have a wider discussion.
No matter how simple your life is becoming, you must sometimes cross into other people's silliness to do business.
What are some of the ridiculously silly systems into which your life must sometimes dip?
The Car Non-Buying Story
If I had written this post as I originally intended, it would have been called "The Ridiculousness of Car Buyer: Why I Actually Felt Sorry For One Car Salesman". Here's what I was doing last Friday while you were (I hope) reading my post about preserving your simple legacy.
We decided we could benefit from lower car payments and better fuel economy by trading our Toyota Camry for one of the smallest and most economical cars on the market, the Toyota Yaris. Since the dealer nearest us didn't have the five-door model in stock, we went to Toyota of Fort Worth.
The salesman was new, so thankfully he hadn't yet established the usual banter and smarmy attitude common at car dealers around here. We looked at the car on Wednesday, test drove it Thursday evening and decided to return Friday after lunch to buy it. We completed the application, had our Camry evaluated for trade-in and waited for the first offer.
Since we had researched prices online and used kbb.com to evaluate our trade, we didn't expect any surprises. We could easily save $70 a month on payments — plus lots of gas — by trading. And we liked the fun little Yaris. It all made sense.
But the first number they presented to us shorted at least a few hundred dollars on the trade and inflated the price of the car more than a thousand dollars. The calculation of the monthly payment also didn't add up. We sent the salesman back to bring the offer in line with the reality.
Here's where the ridiculousness begins.
The salesman brought back a finance guy who started to show us the so-called "dealer invoice" — a mostly fabricated document some dealers use to defend a certain price. I'm not interested, I said, just tell me what you've come up with for the monthly payments.
No offer. The first offer was final. There's no room for adjustment. Not a penny.
What? Was this one of those no-haggle dealerships? Even no-haggle dealers usually build in a five percent haggle margin. But this couldn't be one of those because we had just heard a heated negotiation between another salesman and someone wanting a $32,000 car for $500 a month. They made many counteroffers trying to accommodate him.
So what was going wrong with our transaction?
We stood up to leave since there was an insurmountable $3,000 between the reality of my research and what they wanted for the car, but I was commanded to sit back down. I was certainly less than pleasant with the finance guy, but he made a silly mistake.
He became offended and lost sight of his goal: to sell a car.
We asked for a manager and the man they sent said he wasn't interested in selling a car to me and putting the paperwork in David's name because that constituted a "straw" purchase and could get them in legal trouble. (The car is for both of us, we explained, but we've always put vehicles in his name.)
I called this business professional an "idiot". I don't say that with pride, but I honestly accept my simple action. I said what I saw.
Still, offended as he now was, he left to get a final offer, but came back with no new offer.
They missed their mark, going from silliness into ridiculousness. They are in the car selling business, and they let two guys who wanted a cute little car leave in the one we drove in.
Of course, we immediately called Toyota's toll-free number to file a formal complaint against the dealer. In a few days, I'm sure we'll get an apology, but I was never offended and I'm not even mad anymore, so how will that help?
I felt sorry for the salesman, incidentally, because he seemed to do everything right, but he lost his commission because of his colleagues.
The Bigger Picture of Ridiculousness
To shorten a long story, we'll just keep the Camry, thank you very much. I'm not willing to set foot in any car dealership anytime soon.
Surely, a car dealership must be the exact opposite in every way of the simple, deliberate life I want.
But having a car isn't optional in this part of Texas, and since our house is worth less than we owe on it, moving isn't very feasible either — and that's a long story for another post.
Whether we like it or not, we must participate in ridiculous systems. But we can limit our interactions with them.
Since I don't know a good car dealer, plumber or mowing service, however, I'm likely to involve myself in silliness — and perhaps ridiculousness — when I try to do business with one I choose randomly.
How do you deal with life's ridiculous systems? Can you manage to fit into nonsensical systems well enough to do your business to your benefit?
I felt sorry for the car salesman because he's a real person who was cheated by nonsense. Soon, I suppose, he'll either move on or become part of the ridiculousness.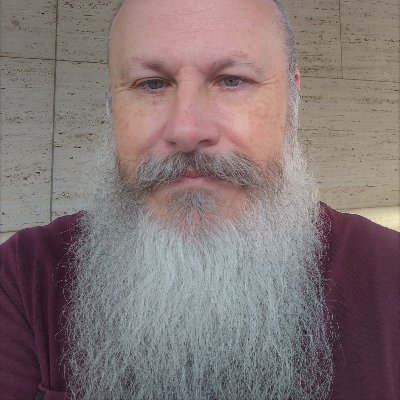 Gip Plaster is a web content writer. Previously a journalist, online bookseller and even a corporate advertising guy, Gip now specialize in writing high-quality content for websites — his and other people's. Learn more here.