Many of the bloggers I read have either completed their decluttering projects and moved on to writing about other things or they're young suitcase-dwellers who never had anything to begin with.
But I suggest we not forget about decluttering our homes, our minds and our lives. There are at least four good reasons to keep decluttering in mind.
1. Remember decluttering so you don't undo your efforts.
Whether you did it a few weeks ago or a few years ago, you emptied your cabinets for a reason, so don't put much back into them. You completely cleared your kitchen counter tops for a reason, so put away or throw away anything that's sitting on them now. Every step along your life's journey up to this point was taken for a reason, so do your best not to undo your best efforts.
2. Remember decluttering so you can make even more progress.
Whether you live in a home like mine that's junky but better than it ever has been, in a spartan, minimalist home or from a backpack containing only 41 things, you have too much stuff. You're carrying the burden of useless items — and damaging emotions, for that matter. Work today on shedding the excess before you forget again about decluttering.
3. Remember decluttering so you can celebrate.
Whether you've never had clutter in your life or you've completed a lengthy decluttering project, you have something to celebrate. If you're in the middle of decluttering your life, congratulations on that. You're poised to reap more benefits than you ever imagined.
4. Remember decluttering so you can bring along others.
Whether you're a blogger with an audience that respects you or just a good neighbor, keep the decluttering conversation alive. Every day, there's a new chance to bring someone else along the path to a simpler life. But if you aren't talking about decluttering, people will have no way of knowing how important it is to you.
Blog post about decluttering are so 2010, aren't they?
But many people live lives of excess that weigh down their finances and their souls. If you're one of them, remember that many of us carry around unnecessary weigh whether we're fat or not. Some of us have found some relief from decluttering.
And if you're one of the hundreds of bloggers who've stopped talking about decluttering, I hope you'll revive the conversation for the benefit of those who come behind us. They are newcomers to this journey, but the deserve the benefit of your experience too.
(The Zero Waste Home has a nice post this week about whether decluttering helps the environment, by the way, so they're doing their part to keep the conversation alive.)
No matter what weighs you down, getting rid of excess possessions, attitudes, emotions and baggage of all kinds can help you move farther down the road to a simple, deliberate life.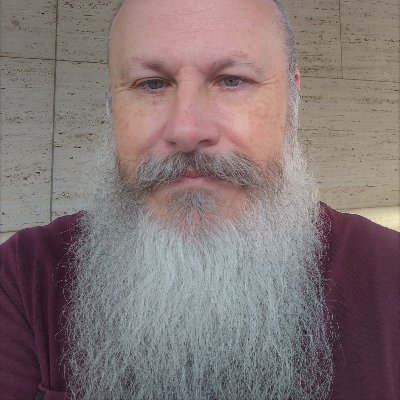 Gip Plaster is a web content writer. Previously a journalist, online bookseller and even a corporate advertising guy, Gip now specialize in writing high-quality content for websites — his and other people's. Learn more here.