One of the most frustrating things about living a simple, deliberate life is finding a way to accept the things that can't be simplified.
Is there something — or perhaps several things — in your life that it just doesn't seem possible to simplify?
For me, it's my housing situation.
I told you last week about my failed attempt to simplify my transportation that ended in me running into an unfortunate array of ridiculousness. But my current car is far from a gas-guzzler and is in nice condition. It's uncomplicated and dependable. Plus, I'll eventually find the right way to simplify that situation — once I can face another car dealer.
But we're 10 years into a 30 year mortgage on a simple house that I don't love.
It's 1200 square feet and nicely accommodates two humans and four cats. It's far from extravagant.
It sits on an acre of land, however, and that's too much. It's located almost 30 miles from the neighborhood I consider home and about 15 miles from a Walmart, a decent restaurant, a bank or a park.
Living closer to the things that are important to us would also reduce our dependence on a car, essentially solving the need for a more fuel efficient one too.
Because we owe more on the house than it's currently worth, we're unlikely to be able to sell it. There are also several unoccupied homes in the neighborhood, further reducing our chances of selling.
My dream is to have a nice apartment in West Fort Worth. We'll never find one for the same amount we're paying on our small mortgage, though, and even if we could find a place that allows cats, it isn't legal to have four cats in one household in most of the cities around here.
The neighborhoods in which I'd most like to live are far beyond my current financial reach.
I'm less than satisfied with my housing situation, but my perfect, dream accommodation isn't realistic either. In essence, I can't simplify my housing situation.
Yet.
I'm grateful that I have a safe, affordable and comfortable home, but when I dream big, I dream of a smaller, simpler lifestyle.
What part of your life frustrates you because you can't yet improve it? What part of your life seems to have a wall around it, separating it from your best efforts at minimizing?
I have a great life, and many of my efforts to cast off complexities have improved my life. My income is still lower than I'd like (something I've written about before), and my home isn't ideal.
Just about everything else about my simple, deliberate life is magnificent. I'm a lucky guy, really, who is reaping rewards of good decisions every moment of every day.
But this house thing really bothers me sometimes. There's always something, isn't there?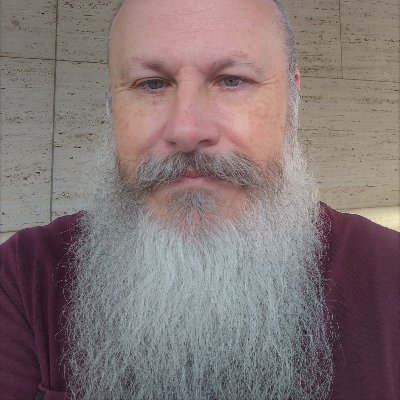 Gip Plaster is a web content writer. Previously a journalist, online bookseller and even a corporate advertising guy, Gip now specialize in writing high-quality content for websites — his and other people's. Learn more here.