How do you manage to make your simple, deliberate life work financially? Or do you?
Is your life financially failing? Or is your life not all that simple?
I've had several requests recently to write more about my online used bookselling business. But there's a reason I don't write about it more.
It's not doing very well.
Bookselling Is Only A Small Part Now
Until about a year ago, my bookselling business was my primary source of income. And things were going great. I sold mostly recent non-fiction books. I've never bothered with collectible or high-dollar items unless I stumbled onto something.
Inventory was easy to find when I started in the bookselling business. Local used bookstores always had excess inventory on clearance. Libraries routinely overbought and sold off excess at sales. I had to get up early for those sales, though, so I mostly avoided all but the closest ones. I'd often leave the largest local sales with a trunk full of books — and I'd frequently buy a box of books or more at local stores.
For a while, David and I went to Austin every six weeks or so and cleaned out their thrift stores and used bookstores, sometimes cramming full the trunk and backseat of our Camry.
In addition to being fairly lucrative, it was a lot of fun.
As inventory started to dry up from being over-scouted by an increasing number of sellers and from book publishers printing fewer excess copies of books, the Kindle and online textbooks came on the scene. Many people found themselves with less money. Business was bad — and I lost interest.
That left me with a failing business and no backup plan, although I had always known this would eventually happen. The book business is dependent on too many uncontrollable factors to be stable. My business that grossed a few thousand dollars a month for years now makes me only a fraction of what it once did.
I reacted to save myself, but I moved too slowly and without a clear focus.
I still don't have a clear focus.
The New Normal
Before bookselling, I was a successful freelance journalist. Then, because I placed too many of my eggs in the basket of a publisher who eventually stopped paying his writers, I was also a failed freelancer.
It seems only fair to admit my failures since I'm bragging about my successes.
Now, I've relaunched my writing business and am positioning myself as an Internet content writer, but it would have been better if I had done this before my bookselling income dropped off so dramatically.
This blog is a crucial piece of my current life. Without it, I would never have developed the skills or confidence to write again, and it has helped me develop speed too.
The most important role this blog plays for me is community, however, and that is because of you. If you aren't commenting on this blog and I don't know your name, you're doing us both a disservice by staying quiet. There are lots of great people who gather around here, and while I appreciate the silent throngs, I love the vocal minority.
You see, in addition to my financial situation, the other big flaw in my perfect — but still flawed — life is that my circle of input and influence is too small. I know too few opinionated people, and I reach too few people with what I say.
Today, my bookselling business provides me some income. And my writing business provides some income. But I'm missing a piece. One of my two existing businesses must expand or I must branch out again.
What About You?
So the reason I don't talk much about my bookselling business these days is that it isn't a success story. And it isn't a flop. It's poised and ready to fall or soar depending on my next actions.
My writing business is like that too.
So what about you? How are you managing?
Do you work eight hours a day? If so, you're probably better off than I am financially. But I can no longer sell that much of my life. Every writing job I take and every book I purchase, list, store, reprice and eventually sell takes a little piece of my life. But I'm only selling little pieces. Selling big chunks seems like selling out, and I'll never do that again.
Or do you manage the way I do — with whatever comes your way?
Part of my simple, deliberate life is enjoying every moment of my life, not selling off huge pieces of it.
Here's one last thing: I've always been in a hurry. I don't work slowly. I used to think I must be going to die early because I was rushing through life trying to get more done in a day than anyone else. But then I realized: I rush through work, not things I really enjoy. I like to get the junk of life over with so I can really live.
I don't have as much money as my current lifestyle requires. Further simplifying my life will help, and so will trading a little more of my life for money. I'm willing to do both because I want do my part (quickly), then enjoy the ride.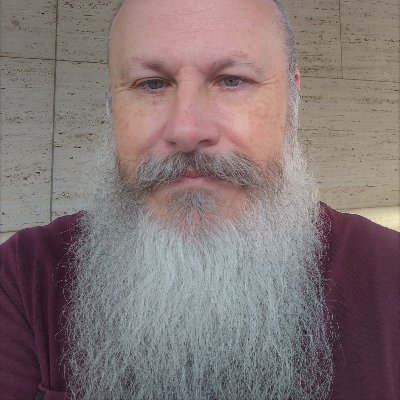 Gip Plaster is a web content writer. Previously a journalist, online bookseller and even a corporate advertising guy, Gip now specialize in writing high-quality content for websites — his and other people's. Learn more here.