I have lots of new things I want to say, but there are also a few old things that I'd like to revisit first.
I aim for a variety of posts on So Much More Life — from essays about spirituality about which some of my readers politely refrain from commenting to very practical posts about the small sillinesses of life that need to be addressed.
Here are three very practical things there's reason to revisit: dishwashers, cell phones and minimalist air conditioning.
Robert's Washing His Own Dishes, Too
As soon as Robert Wall of Untitled Minimalism saw my post about giving up my dishwasher, he commented that he had been planning something on that topic too. Last week, he ran his post — and he covered lots of ground that I didn't. For example, he talked about all that caustic and expensive soap that dishwashers use. He has lots to say about trading a so-called convenience machine for hand washing, and it's completely different than my post.
Please read Robert's post Firing The Dishwasher, and offer him your comments on this topic. If you missed my post, Does a Dishwasher Fit Into A Simple, Minimalist Life, I hope you'll have a look at it too.
In addition, Jenny from exconsumer (who has a nice and quickly-growing blog) was inspired by my post to experiment with giving up her dishwasher, but I don't know yet how that has worked out for her. She's promised to write up the experience for us, and I've promised to run her guest post on this topic as soon as I can.
MetroPCS Is Even Better Than I Thought
Let's call it 87 percent.
I traded in my old Nextel cell phone for a new phone and plan with MetroPCS, saving me about $17 a month. After using it for a couple of weeks, I'm quite satisfied. The buttons on the phone I chose are a bit small, and the Internet has lost connection several time — although the Nextel phone did this frequently, too, but it just stopped working rather than displaying a message telling me what was going on. I'm… let's say… 87 percent satisfied with my MetroPCS experience.
And for some users, there's another option that costs even less.
I've learned that if you're a Walmart shopper, you can get 500 minutes of MetroPCS service per month along with unlimited text messages and 50 MB of Internet usage for $20. Get 1000 minutes of talk and 100 MB of Internet usage for $30 a month.
 There are some catches.  You can't use one of their fancy 4G phones, and you have to buy the refill card at Walmart. There are restrictions related to roaming and probably even more restrictions I don't understand yet, but this is still a plan worth considering.
That isn't very much Internet usage, however. In fact, it might not be enough for me, even with my reduced need for it. But this by-the-minute option is obviously less expensive than their unlimited plans.
If you exceed the minutes, you simply buy a new card and start a new month.
From what I can see around here, this is the best deal available for a pre-paid cell phone. You can learn more about it at www.metropcs.com/bytheminute. Here on So Much More Life, you can read my post A New Cell Phone Is More Than a Money-Saver, It's An Obligation Reducer.
From The Way-Back Machine: Minimalist Air Conditioning
Way back on July 12, 2010 — it seems like a lifetime ago, doesn't it? — I wrote a post about living without central air conditioning. Since it's already heating up where some of you are, I thought this might be a great time to draw your attention to it. If you'd like to see it, visit Air Conditioning: A Minimalist Approach.
I know I many of you weren't following me in July 2010. Here's a question, though: Do any of you remember this when it first ran? In other words, who's reading now that was reading way back eight months ago?
In The Coming Days
In the coming days, I'll move on to explore some new topics. In addition, I have at least three guest posts that should be coming in soon, and I'll get those out to you as soon as I can. Want your guest post to appear here? It's as easy as asking.
Expect great new content on So Much More Life every Tuesday and Friday. While I'll always have something to say on Tuesdays, you can expect to hear other voices on Fridays as often as I have a guest post to run. I like sharing.
So what else would you like to talk about? We have the rest of our lives to explore interesting and exciting topics.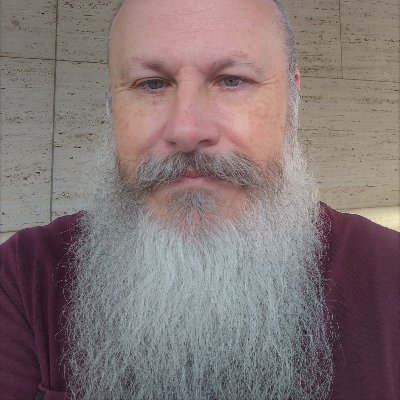 Gip Plaster is a web content writer. Previously a journalist, online bookseller and even a corporate advertising guy, Gip now specialize in writing high-quality content for websites — his and other people's. Learn more here.