Living with less air conditioning can save you money and hassles. And it can prove that you're more adaptable than you think.
I told you recently that you're probably an expert on more things than you think. I just realized I'm an expert on living with minimal air conditioning. And I live in Texas, by the way.
Several years ago, the central air conditioning in our home started to fail. The type of unit we had couldn't handle the amount of dust and humidity in our location, so excess water would run from the cooling coils into the electrical circuits below, shorting out various parts.
We had three choices: We could have the coils cleaned and the damage repaired in an effort to make the poorly-designed system work.
Or we could replace the entire system at a cost of thousands of dollars. Either way, we would have to put the work on a credit card — and replacing the system would also require remodeling the area where the unit lives inside the house to accommodate a side-by-side unit rather than the problematic arrangement of having the coils above the heater and blower.
Or we could abandon the central heat and air and try something else.
For at least four years now, we've been managing with electric heaters (with every imaginable safety feature in place) and room air conditioners.
The portable air conditioner near my office and the window unit in the bedroom don't keep the house at an optimal temperate all the time, but we get by just fine. And surprisingly, we're saving money every month. Even with the built-in inefficiencies of small air conditioners, we're paying less for electricity than we did before — and, of course, we saved thousands upfront by not replacing the damaged system.
Even if your air works fine, you can save by turning it up or off. From personal experience, here are some tips for keeping cool with minimal air conditioning.
1. Dress for it. Don't dress for a dinner party — including shoes, socks and long sleeves — to hang around the house. Wear shorts and don't cover your head or feet.
2. Adjust your bedding. Remove the blanket from your bed. We sleep covered with a sheet and sometimes a comforter. A blanket (or two) returns in winter.
3. Use what you have to full advantage. Arrange whatever portable or window air conditioners you have so that they blow on you when your in your most frequently used locations.
4. Use fans. Experts say fans don't work when no one is in the room to feel them, but they can help pull air from a small air conditioner one or two rooms away. And most people feel cooler with air blowing on them.
5. Get rid of humidity. Do everything you can to reduce indoor humidity and that will make it feel cooler. If you have a dehumidifier or portable air conditioner with a dehumidify setting, use it. When it is hottest, don't run a dishwasher, which blows hot, humid air from its vents into your kitchen. Poorly vented dryers do that, too, and washing machines generate some humidity. A hot shower generates humidity, too.
6. Don't work against yourself. Some portable air conditioners work by blowing air across wet pads, adding cool, moist air to your home. Others work by using a compressor to condense away humidity so they can blow cool, dry air. Use one system or the other — and in most climates, that should be one that dries.
7. Don't let the kitchen make you and the house hot. We don't use our oven in the summer at all. There's no reason to heat a box that vents inside your home to over 400 degrees when you're trying to cool the place. Limit boiling and other cooking processes that release hot steam also. And try eat something cool and refreshing, like pasta salad, rather than stews or casseroles.
8. Close off rooms. Shut up the rooms you don't use, if you have any. There's no reason to cool rooms you won't be using. Put something under the door or over any vents in the door, too. Your cool air is precious.
9. Cover windows. Simple $6 fanfold paper blinds behind your curtains or mini-blinds can stop light and sun from coming in and warming your house. They block the views, of course, but you have to make some tradeoffs. Blackout curtains or tacky-but-practical aluminum foil work for this, too.
10. Or use your windows. We don't open our windows, but at some times of year, an outdoor breeze is nicer than air conditioning. Around here, amazing amounts of dust and temperatures that often stay around 80 at night make windows almost useless.
11. Use your ventilation. If you have vent fans in your bathrooms, over your cooktop or in your utility room, let them help you clear out hot, stale air. Take full advantage of any ventilation you have.
12. Adapt. You'll probably find you don't need it as cool as you think. Remember, people lived without air conditioning until recent decades — even in Texas, and even when temperatures rose over 100 degrees.
Two caveats: Don't put yourself in danger to save money. If you're desperately hot and have air conditioning available, use it. Save another way.
And second, consider your pets. Dogs can't tolerate heat very well, but our cats prefer it much warmer than we do. They avoid fans and cool air, instead seeking out places where it stays warm. They all need plenty of water — and so do you.
If you live without air conditioning or with very little of it, I hope you'll add your tips in the comments below.
Part of living a simple, deliberate life is considering what you really need to be comfortable.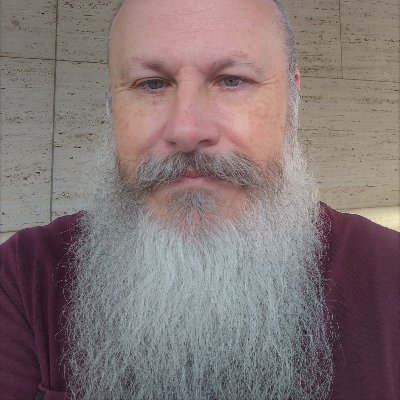 Gip Plaster is a web content writer. Previously a journalist, online bookseller and even a corporate advertising guy, Gip now specialize in writing high-quality content for websites — his and other people's. Learn more here.