Before I chat with you a little about speaking your mind — especially if you're a blogger who is feeling the pressures of life and considering ditching your blog — I have a few things I want to mention.
So in a moment, we'll chat, but first, I have an admission, a suggestion and an improvement in my life to mention. It's something for everyone, really.
It Was Too Many, Wasn't It?
For the last three weeks, my second post of the week has been a guest post, and that's a bit much, isn't it? I have an open door policy regarding guest posts, but I think I've lost a little momentum here, and I think all those guest posts are part of the reason.
Still, I can't say which I would have eliminated. All of them were great and all were pretty well received, so perhaps I'm just being overly critical of my approach to maintaining this community over the last few weeks. What do you think?
Minimalist Air Conditioning
It reached 100 degrees in some parts of North Texas this week. With temperatures sometimes in the 90s a couple of days and wildfires raging in the next county over, I'm already thinking about summer.
Since I manage quite nicely in my simple little home without central air conditioning — even in the hot Texas summers — I thought it might be time to point my new readers in the direction of my post from last July about minimalist air conditioning. I mentioned it recently, but it never hurts to mention it again.
Have a look at it if you don't have central air conditioning in your home. Comments are still open on that post — and all my others.
Revisiting Recycling
One unintended benefit of my recent decision to discontinue trash service is that I'm starting to recycle more. I've told you before that I don't recycle much because it's silly to drive out of my way — wasting gas and time — to recycle. It also would have slowed me down during my yearlong decluttering event.
Now, however, since all of my home's waste leaves by car, I might as well recycle what I can. And even better, it's getting easier to recycle around here. There are paper recycling containers in a nearby Walmart parking lot and out front of a church I pass once a week, so I'm recycling paper now.
That's one more step toward a more intelligent version of my simple, deliberate life. Are you recycling as much as you could?
A Friday Chat With My Blogging Friends
Now, to the other bloggers who read this blog: Let's chat a bit.
This week, I've heard of several bloggers who are either throwing in the blogging towel, changing the focus of their blogs or putting their blogs on indefinitely hold because they've lost interest or confidence in their blogs.
Life is always changing, and no blog will be around forever. But when the busywork of life is consuming more time than it once did, your life may be poised to go out of control.
Here's a fact: A simplicity blogger or minimalist writer who is too busy to write his or her own blog posts (see It Was Too Many, Wasn't It? above) may not be living a very simple life after all.
Here's another fact, though: Blogging an optional activity. If you get bored with it, stop. If it takes time away from things you like more, stop. If it seems like work, stop. If it's tedious, stop. If it's boring, stop.
Nothing is more exciting to me, though, than sharing my journey toward ultimate simplicity with you. And when you join the conversation here and help me and So Much More Life's other readers define and redefine our thoughts on a topic, you're contributing to life's highest purpose, the exchange of ideas.
If you have something to say, please find time in your life to say it somewhere.
You see, whether you're a blogger or not, speaking your mind is an important part of living simply and deliberately.
The world will be just fine without your voice, but it will be better with it.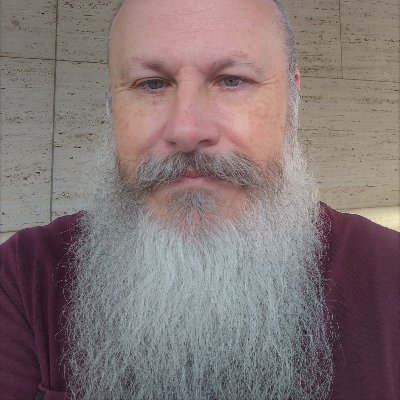 Gip Plaster is a web content writer. Previously a journalist, online bookseller and even a corporate advertising guy, Gip now specialize in writing high-quality content for websites — his and other people's. Learn more here.