Even people who live simple, deliberate lives must sometimes buy something, but it can be tricky to be a smart, alert consumer and still stay true to your minimalist lifestyle principles.
Part of living deliberately is living a life that's so calm and well-structured that there's no need for getting upset or getting into situations where there's friction between you and another person — isn't it?
Living simply also means being polite and understanding — if for no other than because being impolite or lacking compassion gets you complicated reactions.
But is there any place in a simple life for complaining? Can calling for a manager be part of your best life? Do you have to give up being a savvy shopper to stay true to minimalism?
The Simpler You Are, The Harder It Gets
Simplifying your life disconnects you from lots of life's nonsense. Rules that are made just for the sake of having them by people who have nothing else to fulfill them become harder to abide as your own life gets so unencumbered by nonsense that you can see through everyone else's.
Or to put it another way: Other people's nonsense becomes even less tolerable once you've eliminated most of the nonsense from your life.
Most Stores Do Not Embrace Simplicity
I've never visited a simple store. Stores embrace elaborate policies designed to separate you from your money and avoid reuniting you with it when your purchase doesn't prove satisfactory.
What should you do when you're getting screwed by a store that's so obviously in the wrong?
The simplest thing to do is to accept that they employ unevolved creatures involved in complex systems of their own making — and move onto a better, more interesting portion of your own life.
But if you're like me, you can't let that happen. Something inside you won't let someone else get by with something — and your budget requires that you keep as much of your money as possible.
Do you insist on getting what's due to you even when it costs you time? What about when it costs you dignity?
The Things I Know About Being A Good Customer
I'm not always a good customer who stays true to simple, minimalist principles.
Here's what I know about this subject — even if I don't always practice it.
There's no point trying to teach anyone a lesson. The minimum-wage clerk who deals with your problem doesn't care one way or another about the company or you. And the manager who comes to the company's aid makes only a bit more than the the clerk and also just wants his or her paycheck, not a list of your problems.
Sometimes, justice doesn't prevail. Stores shouldn't hassle you or make you jump through hoops to get what's due to you, but they often do. Fixing the store is probably impossible and definitely takes more time than you have, so you may have to move on without winning.
Being ill-prepared leads to consumer problems. You're much more likely to be satisfied with clothes if you try them on, and you're more likely to be satisfied with appliances if you research prices and features before you make a purchase. Careful shopping leads to fewer problems than impulse shopping.
Limiting purchases limits problems. There's no simpler way to avoid purchase problems that to avoid buying anything. If you consider every interaction with "the grid" — stores, companies and systems — as a potential problem transaction, you soon see that avoiding spending avoids potential problems.
Online shopping has its own problems. Buying clothing or shoes online can be problematic if you require a good fit, but if you aren't picky, shopping online can help you avoid the hassles and upselling involved in traditional retail. But most companies make you pay the shipping if you return something by mail, and that's a hassle.
And You?
I think the secret to being a great customer while also being true to your simple lifestyle is to avoid buying as often as possible and to be prepared and thorough when you do make a purchase.
What do you think?
While some minimalist sites and simple living blogs might be reluctant to talk about being a good customer, we all have to interact with the retail world sometimes — even if we don't think it's becoming to admit it.
Do you do it well? Do you avoid it as often as possible, as I do? Or do you actually enjoy the thrill of the hunt and the hassles of the haggle?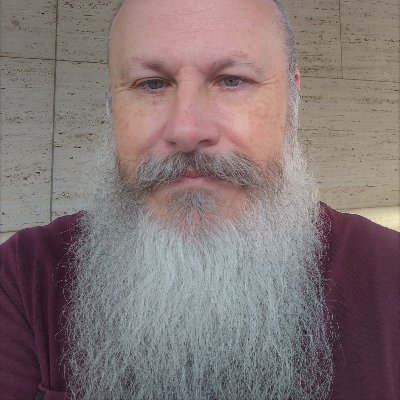 Gip Plaster is a web content writer. Previously a journalist, online bookseller and even a corporate advertising guy, Gip now specialize in writing high-quality content for websites — his and other people's. Learn more here.