Here's something upon which we can all agree: There's no reason to pay for something that's free.
Are you paying for free stuff because you're getting it from the wrong provider? Do you shell out for services from one company when another company offers them at no cost?
While paying for something that's available for free sounds ridiculous, millions of people are doing it every day — and that's no exaggeration. They pay because of brand loyalty, because they haven't done their homework or because their brain cells are so far apart they have different postal codes.
I have two really good examples, but I have a mini-example first. Ready?
Drinking water.
I've heard of people who pay hundreds each month to get drinking water in small plastic bottles when fully tested and certified water is already included in their rent payments or already being purchased to flush their toilets. In addition, a nice portion of it is available in a somewhat-more-biodegradable-than-plastic cup for free at many fast food restaurants. Great spewing fountains of it — called water fountains, actually — are also available near public restrooms and even in some workplaces.
Good example, right?
Now, here are two even better ones.
The I'm-Paying-For-Nothing Checking Account
Simple banking services are often available for free as a way of getting you into a bank's branches so it can sell you other services like loans, certificates of deposit or investment products.
If you live in the U.S., you shouldn't be paying a monthly fee for a checking account. In fact, if you keep a large amount of money in checking, the bank should be paying you interest. This is true in some other countries, too.
Most large banks in the U.S. charge for checking now, but many smaller ones don't. The trick for me was finding a smaller chain with locations in the right place.
In January, I got a letter from Compass Bank telling me they would start charging me for my checking account.
While Compass Bank has lots of locations nationwide, I only ever used a few of them, and I never signed up with them anyway. They bought out the bank I chose when we moved to our current home, and since they continued to offer the same services at the same (free) price, I stayed with them.
I settled on free checking with Bank of Texas. Since they have two locations between here and my mother's apartment and two others on streets I often travel, that's good enough for me. They also refund ATM fees charged by other banks if I find myself ill-prepared while on the road.
Banks have the right to charge whatever they like as long as it's within the law. And I have the right to choose a company that offers what I want for free.
There's no reason to pay for checking in Texas. And there may not be any reason to pay where you live either.
The Cheapest Flat Repair In the World
I'm a big fan of Discount Tire, a chain with 750 locations around the country.
While they try to upsell their customers with free replacement certificates and other questionable add-ons like many other auto repair companies, smart customers know to decline junk fees.
More importantly, Discount tire repairs flats for free, offers free rotation and can pull up your history at any location.
After a long day out last Monday, the tire pressure sensor on my 2009 Camry came on. (While this Camry is inferior to the 1999 Camry I had before it, these sensor have saved me hassles at least three times.)
We immediately aired up the tire in a grocery store parking lot with our portable air compressor, then I looked at my watch: 6:24 p.m. There was a Discount Tire just across the street, but they closed at 6.
Turned away by an employee and referred to a manager, I ducked under one of those giant metal rolling doors just as the manager was pulling it down. I might as well pull the car up in front of the last bay, he said. Soon after, a woman with her own sob story got permission to pull up beside me. Another woman's story wasn't as good because she was sent away.
The employee who initially turned me away was instructed to fix my flat, which he did. A chunk of wood was no match for his detective skills. He fixed the problem and sent me on my way for free in about 15 minutes. In fact, they didn't even bother to type up any paperwork.
There's usually a wait at Discount Tire, but repair and rotation service is always free. Even if you don't buy your tires there (a requirement for the free repairs), pliable managers are usually willing to do whatever is necessary to placate annoying customers.
Making Sure You Get The Point
Those were, I think you'll agree, two nice little stories. But they do have a point.
Part of living a simple, deliberate life is avoiding silliness — like paying for things you can get for free.
Whether you have plenty of money, just enough or hardly any, paying more for something than you have to pay is foolish.
And no one wants to be a fool, do they?
Are you paying for something you could be getting for free? Do you feel good about that? Really?
Tell me, if you will, when it's a good idea to pay for something you could get for free.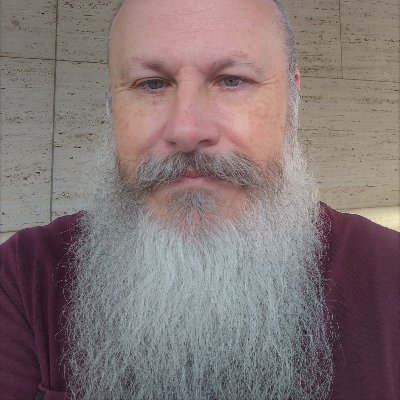 Gip Plaster is a web content writer. Previously a journalist, online bookseller and even a corporate advertising guy, Gip now specialize in writing high-quality content for websites — his and other people's. Learn more here.