In addition to disconnecting your cable TV, ditching your dishwasher and eliminating your cell phone contract, have you disconnected yourself from the universe's flow of good things?
Maybe disconnecting from life's systems isn't such a good idea after all.
Do you like posts that focus grandly on life's big, spiritual concepts that reach far beyond the scope of one simple life? And do you like posts that offer more questions than answers? If so, this is for you.
The Flow of Good
A flow of goodness runs through the universe, many people believe, and we can all tap into this flow if we position ourselves correctly. In fact, our natural position is inside this flow unless we temporarily remove ourselves from it.
If you believe as I do, all people are connected to this goodness whether they want to be or not. We can, however, build barricades that keep us from experiencing everything that's available to us, and we can take paths that create perceived distance between us and this flow of good.
When things go wrong, we have diverged from life's simplest paths onto ones with unnecessary complications.
Does cutting back too much or oversimplifying a life cause some kind of separation from this flow? Can living a simple life cause us to miss out on some grand opportunities because we're thinking too small?
Before we continue, I have to acknowledge that this post was inspired by Deb from Life Beyond Stuff who has presented similar questions to be — more than once — in comments here and in email conversations. (She's not afraid to present some strong and radical ideas on her blog either.)
And it's an interesting idea. I believe life is supposed to be big, grand, important, exciting, dramatic and over-the-top.
And I believe a simple life is the grandest of all.
Stuff As Barriers To Grandeur
For me, grandeur doesn't come from the same place it does for some other people.
I believe that everything we own takes away a piece of our lives.
While it may seem nice to have a food processor, it takes time to buy, energy of one kind of another to clean and a precious place to store. Every time it's used, a piece of the user's life is taken up by dealing with it. A knife, of course, takes from the user, too, but not as much.
Recently, I eliminated my trash service because of the money it was costing me and the silliness of paying someone quite a lot of money for a service I was using less each week. By eliminating the service, I get to keep more of my money and get the peace of mind that comes from knowing I eliminated some nonsense from my life.
A month ago, I changed from the declining service of my contract-required cell phone provider to the less expensive and superior service of one that doesn't make demands. This month, I'm experimenting with an even cheaper option for the same phone. Signing a contract takes away a piece of my life, and shelling out for services I don't need takes some of my money and gives me nothing in return.
As I eliminate the vampires that suck life from me, my life becomes grander and better. Or to put it another way, there are fewer things between me and the drenching shower of goodness of which I'm now catching a peripheral drizzle.
Questions, Questions
I'm fairly certain that I'm on the right path — that eliminating things from my life takes me closer to the best path than if I were living a life of excess. But I wonder what you think.
Would a life that's less concerned with eliminating nonsense display to the universe more freedom than one that's enjoying the benefits of some restriction?
Do my efforts to be more financially responsible take me off the path toward by best life possible? Do yours?
Is all this spiritual mumbo jumbo itself just another kind of distraction from life's truest paths?
Are you concerned that I'm not on quite the right kind of journey? And what about your journey? Is it working for you?
Whether you want to talk about mundane things or topics much more grand, I'd like to hear your thoughts. And if all you have are more questions, I'll explore those with you too.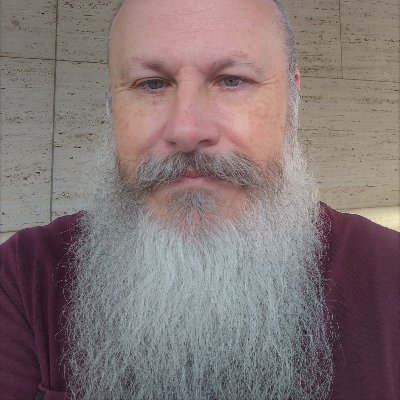 Gip Plaster is a web content writer. Previously a journalist, online bookseller and even a corporate advertising guy, Gip now specialize in writing high-quality content for websites — his and other people's. Learn more here.