You can't take off around the world in search of true minimalist bliss if you have four cats occupying your home and your attention. Can pets fit into a simple, deliberate life?
Doesn't everything you add to your life take time and energy away from your focus, your passion and your ultimate bliss?
Clutter, gadgets, machines and paper all suck away little pieces of your life, and you can only stop the loss by eliminating the distractions.
And isn't everything is a distraction? But don't some distractions bring value to your life and carry on their backs little pieces of blissfulness that make life worth living?
Pets As Distractions
My household includes two male humans and four female cats.
Healthy cats are expensive. While we don't take them for regular annual checkups, but we feed them expensive high-quality food — and we have to take them to the vet when necesary.
Recently, our top cat had to be treated twice for an infection in her face. The first time required an overnight stay at the animal hospital for some antibiotics and treatment for a scratched eye. The second required a long course of antibiotics, a teeth cleaning and the extraction of one of her canines. (Yes, cats have canine teeth just as humans do — except they're a lot longer.)
We can't travel long distances unless we organize someone to care for the cats while we're gone, something we haven't done in years. Unlike dogs and all sorts of other exotic animals, cats do just fine home alone for a couple of days.
We can't move into the city since most cities limit households to two cats or dogs, although this is rarely enforced unless there are issues with smells, neighbors of other code-compliance nonsense.
And we can't trade our small home and acre of land for a nice rental since four cats would never be allowed in a rental house or apartment.
Pets As A Grounding Force
Our cats make our house a home, however. And they keep me from doing something I would probably regret: moving.
I'd like to move to a small apartment. Even though our house isn't much trouble, I have no use for a yard — and I'd really like to live closer to the things I enjoy doing.
Of course, we moved here because the apartment where we had been living raised their rates beyond what we thought was reasonable and we couldn't find an apartment option that was affordable.
If I didn't have cats to consider, I would probably have taken the reverse plunge back into the city that I could never afford. And with that would have come the constant temptation to stay out rather than stay in. That was a problem for me and my work-at-home lifestyle when we lived inb town.
Pets As Passions
Part of living a simple, deliberate life is shedding the excess and including only the things that truly make you happy.
Our four cats aren't my passion, but they're constant reminders of what my true passion really is: A life without fuss, without junk in any sense of the word and without the kinds of bumps and clangs that scare cats out of a sound sleep.
I resist calling my cats pets because they are strong-willed individuals who had lonely and sad lives before they joined our mob. That's why they I relate to them so well. They get petted when they want to be — and left alone when that's what they prefer.
And actually, one of the cats is a passion of mine. I don't play favorites, but she knows who she is.
What About You?
Do pets fit into your version of a simple, deliberate life?
Is your goldfish your passion? Does having a dog in your life keep you from barking up life's less desirable trees? Does your boa constrictor remind you that you like a linear life with only necessary bulges?
There's so much more to life than traveling from city to city, living from a suitcase or trying to find the perfect coffeeshop WiFi connection.
My life include a home. It has fewer trappings than some, but it has its simple pleasures.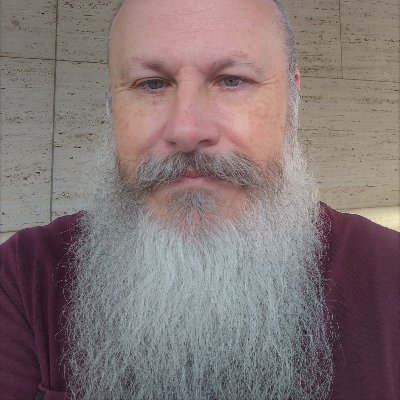 Gip Plaster is a web content writer. Previously a journalist, online bookseller and even a corporate advertising guy, Gip now specialize in writing high-quality content for websites — his and other people's. Learn more here.