What place does a dishwasher has in the life of someone who claims to live a simple, deliberate life based on minimalist principles?
Let me be clear: I'm not talking about a guy named Daniel who comes in every week to wash your dishes for you. This is a discussion about mechanical dishwashing machines found in homes around the world.
In fact, I have one of these machines. But I stopped using it last week.
Dishes have always been a problem in our household. With only two humans in residence, we'd often have to run the dishwasher daily. How could we be using so many dishes?
Over the last few months, our dishwasher hasn't been doing a very good job anyway. We cleaned it thoroughly and got no improvement in performance, so we made the decision to try life in the hand-washing lane since I've always thought we were overusing the thing anyway.
It's working out great.
I no longer believe a dishwasher has any place in my simple, deliberate life.
Reasons To Dump The Dishwasher
Cost
Cost is the biggest reason to replace that old dishwasher with a nice shelving unit. While you can spend hundreds to replace or repair a worn out dishwasher, you may be spending hundreds a year on dishwashing detergent and rinse aids, especially if your machine won't work right if you use cheap detergent.
Time
While you may think that hand washing dishes take a lot of time, it doesn't unless you get behind. Loading and unloading a dishwasher, however, takes time. Hand washing a few dishes makes a nice break from an afternoon working at the computer.
Cleanliness
Dishwashers don't completely clean dishes. They intentionally leave a film on dishes. That's what a rinse aid like JetDry does. Just like the spot-free rinse at a car wash, this film is intended to keep dishes from spotting. When you start hand washing dishes, you may need to use vinegar in your wash water to clean off this film. A poorly performing dishwasher does even worse, leaving food particles and other unmentionable debris.
Energy
Older dishwashers use a lot of energy, but a newer one may too. And if you're holding dishes under running water to loosen stuck on bits before you put them in the dishwasher, you're already using more water — often hot water, which requires electricity or gas to heat — than is required for proper two-basin hand washing.
Responsibility
Actions have consequences, whether it's telling a traffic cop he's just like a common mugger because he hides behind bushes waiting for someone to do something careless… or using three plates for lunch when you're having a frozen dinner. Hand washing dishes finishes the meal better than a dessert, giving you the satisfaction of completing an action instead of turning it over to another of life's machines.
What's Your Choice?
For these reasons, I've stopped using our dishwasher. When the mood strikes me, I'll remove it and find a great new use for that open space.
Do you have a dishwasher? Do you use it responsibly? Have to considered dumping it for any of the reason I mentioned above?
By the way, Treehugger has a nice article about how to use and choose more wisely if you want a dishwasher in your life.
For me, a dishwasher is no longer part of my simple, minimalist lifestyle. I wonder what's next to go? Any suggestions?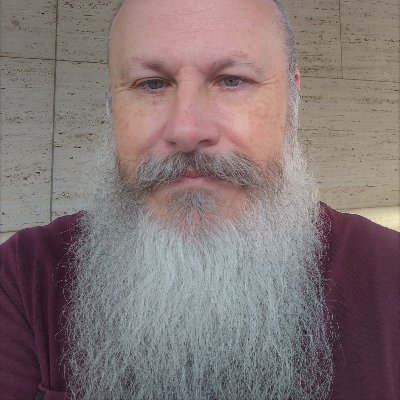 Gip Plaster is a web content writer. Previously a journalist, online bookseller and even a corporate advertising guy, Gip now specialize in writing high-quality content for websites — his and other people's. Learn more here.