I don't want to turn off any readers who really like dwelling on the negative, but here's a statement of fact: There are only good things.
And things is a very broad term. There are only good people, places, actions, activities, offers, plans and situations.
There is no such thing as bad or evil.
Part of living a simple, deliberate life is eliminating the religious, spiritual and societal clutter that has created a lot of silly nonsense in our belief systems.
The idea of bad is clutter that should be swept away, vacuumed up or carted off.
Here are two examples from my life that highlight how there's only good.
This Blog's Good Progress
Have you noticed how So Much More Life has taken off since the first of the year?
And my posts aren't the only ones that are doing well. Take a look at the sidebar. When last I looked, two of the Most Popular Posts are guest posts. That's amazing, isn't it?
That's happened because of a convergence of good things.
More good people like you are finding this blog. And I made a decision to write better, deeper posts. And I decided to ask you more often for your comments. Don't you think that's a good idea?
A couple of kind bloggers have published guest posts by me, spreading my message. And a few great bloggers have accepted my invitation to guest post here.
There's a good principle at work here: To have what you desire, first make it true for someone else.
That means if I give you good content and a nice forum in which to discuss it — and if I give away space here to anyone who wants to share a message — I find more of life's good things coming to me.
It's the truth, and it's working.
Funding My Amazing Lifestyle Is Challenging
Every moment of my life has been preparation for this one. I really believe that. But this moment has a number of challenges, most of them financial.
You see, this successful blog doesn't make any money — nor is it intended to.
And my freelance writing career isn't making as much money as I would like because the regular clients I have are paying too little (and getting scared because of recent changes by Google that have reduced their income) — and I have too few clients.
My bookselling business isn't generating a full-time income as it once did, partly because I'm having a problem finding inventory to list and sell.
But there are only good things.
With the help of the new writing clients I will soon find — maybe you know of some — my financial situation will go from good but unstable to good and getting greater. And my bookselling business will stabilize as I find more inventory to sell.
I don't expect any of my readers to help me find inventory for my bookselling business, but I suspect some of you know of writing opportunities.
Because there are only good things in the world, I think it would be good to mention that the Writer For Hire section [section removed] of this site has been recently updated and that my writing status is GREEN — actively seeking new clients. Email me at gipplaster@earthlink.net if you know someone who could use the help of a good Internet content writer or ghost-blogger.
Good Runs Deep
To wrap up, I want to mention two more points about the deep vein of goodness that runs through the universe.
First, silliness and other forms of nonsense sometimes get between us and the good we should be experiencing. That stuff isn't bad, it's just misplaced, unnecessary or — uh, silly.
Finally, I want to mention three rather jarring topics before someone else mentions them or something similar. They come up often when people suggest that evil doesn't exist. Here they are: Hitler. AIDS. Sexual abuse.
I'm happy to enter into a discussion about just how deep my belief in good goes. And those three terms don't scare me or cause me to waver in the least. Take your best shot, if you must. But make it good.
You see, I can write funny Texas-themed guest posts for other bloggers. And I can write tongue-in-cheek, mildly humorous posts about starting an uprising against paper usage. But I'm serious about some things.
Ideas like bad and evil unnecessarily clutter up a world that was intended for simple, minimalist-minded people like us.
I'm serious about the inherent goodness in everything.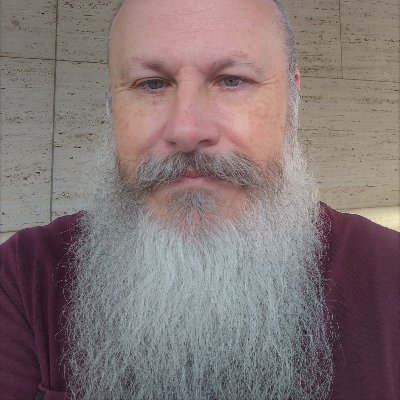 Gip Plaster is a web content writer. Previously a journalist, online bookseller and even a corporate advertising guy, Gip now specialize in writing high-quality content for websites — his and other people's. Learn more here.