Today marks the end of the second week that I'm living without trash service.
If you followed my weekly decluttering and simplify updated through 2010, you know I talked a lot about ending my expensive and underutilized weekly trash service. But when my updates ended in December, I hadn't yet canceled my trash service.
Because I live in a rural area, trash service here costs and unbelievable $37 per month. It was around $19 a month when we signed up nine years ago, and I'm told that if I signed up for new service with the same company or one of its competitors today, the price would be about $60.
Let me say that again: I was paying $37 a month — and my new neighbors are paying much more than that — to have someone carry away the things I don't want anymore. How can that possibly be part of a simple, deliberate life?
When I was creating bags of trash each week because of my weekly decluttering, it almost made sense. There's still a lot of junk here that needs to be eliminated, but I've slowed down on decluttering in the last couple of months because I'm ready to get on with living a simpler life instead of preparing for it.
But Why Get Rid Of Trash Service Now?
I stopped my weekly trash service two weeks ago for two big reasons.
First, the idea of paying someone to eliminate the evidence of my irresponsibility has been bothering me for a while. It simply doesn't make sense to pay for trash service. There are other ways of dealing with the byproducts of my life.
If I lived in an apartment where a dumpster or pickup service was included, I'd use it. But for better or worse, I left that life behind nine years ago.
Second, as I told you my post Taking The Good With The Other Good, my income is down. It's an inevitable event in the life of a freelance writer, especially in light of my choice to be an Internet content writer and the recent changes in that industry.
I'm certain that my income will soon improve, but I won't be restarting my trash service. I made the decision and won't be turning back. And as I mentioned, the rate would be much higher if I sign up again, assuring that my choice is a permanent one.
And What Will You Do With Your Trash Now?
Dealing with the trash generated by the two humans and four cats in my household requires creativity now, but I'm working to make the situation easier to manage each day.
Here are a few quick tips on dealing with trash if you don't have trash service.
Don't bring trash into your home. Clean the car at the gas station, eliminate unwanted packaging before leaving the store (or don't accept it in the first place) and take full advantage of public trash cans.
Don't let your letter carrier derail you. Cancel all paper bills and catalogs, and work diligently to contact everyone who sends you paper, imploring them to stop wasting your time and the planet's resources. See The Startling Silliness of Paper Statements for more on this topic.
Eliminate food waste the old-fashioned way. Throw it in the yard, if your location allows. Check out my three posts from last year, mentioned below, for more on that.
Use available trash cans, but don't abuse them. Plenty of public parks, gas stations, stores and city governments offer public trash cans where you can dispose of small bags of trash. Some prohibit dumping household trash, but most don't. Follow the rules, but use what's available to you.
I wrote three posts about the silliness of home trash pickup — and the things you can do about it — in April and May 2010.
In the first, called Two Good Reasons I Don't Feel Guilty About Throwing Away Instead of Recycling, I state my long-term goal: a life that generates so little waste I don't need trash or recycling service.
The second is called Generate A Handful of Trash A Week and gives this aim a name: The Grocery Bag Garbage Goal.
The third is called Composting Simplified, and it tells you about my mother's way of getting rid of food waste by throwing it over the back fence.
Have a look at them — comments are still open on these and all posts, by the way.
Yes, I Know
Cancelling my trash service eliminates a piece of silliness from my life and save me money, but it doesn't really do the world any good if I continue to generate the same amount of trash. And it doesn't do me any good if I go from paying my own way to relying on other people, businesses and governments to dispose of my trash.
The real good comes from reducing the amount of waste my household generates by reducing the amount of stuff I bring into my house. That's the real goal.
How do you handle your trashy situation?
I hope you know that I'm a nice guy at heart, but I also hope we all benefit from a few minutes of trash talking.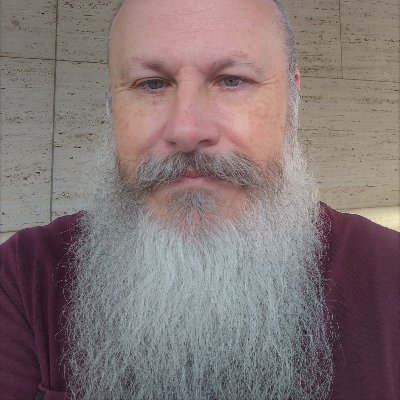 Gip Plaster is a web content writer. Previously a journalist, online bookseller and even a corporate advertising guy, Gip now specialize in writing high-quality content for websites — his and other people's. Learn more here.