Getting a new cell phone is helping me achieve three of my goals for this year: cutting my expenses, simplifying my life and reducing my obligations to the big-business grid.
About 10 days ago, I bought a MetroPCS phone and signed up for their $40 per month plan that includes unlimited talk, text, web and all taxes and fees.
My old cell phone was with Nextel, a company that was absorbed by Sprint. Service on my Nextel phone has been declining since the company was taken over, and I've known for months that I would have to make a change.
I went with Nextel years ago because I needed unlimited Internet access from my phone for my bookselling business, something no other company offered at the time.
My change from Nextel to MetroPCS saves me $17 a month, allows me to have a new phone and gets me better coverage, better features and includes text messaging, if I should ever decide to text anyone.
Why I Chose MetroPCS
MetroPCS is available in most of the Southern and Eastern United States and in major cities on the West Coast. They don't cover most of the Western U.S. or other countries, but similar pay-as-you-go and no-contract companies are available around the world.
Consumer advocates like Clark Howard recommend MetroPCS because they don't require a contract and offer modern phone choices.
My phone cost $42 including sales tax at Walmart, and I was able to activate it by voice prompt from my car outside the store in eight minutes. If you want to keep the same number as your old phone, you have to visit a company store.
They have both company stores and authorized dealers, and you can also order online. I've seen phones for as little as $28 at Walmart and as much as $350 at a dealer in a local mall.
If I assume the phone will last one year, the cost for the phone will add $3.50 per month, making my actual cost $43.50 per month, still saving me around $13.50 per month over Nextel.
Here's a statement of truth: The days of signing a contract to get a cell phone are over.
You can have a dependable, modern, easy-to-use, fully-featured phone for a reasonable price without signing a contract.
If you don't want to go with MetroPCS or it isn't available where you live, prepaid, by-the-minute phones are also good deals, and some of those — like Virgin Mobile — offer Internet access and other advanced features.
Does your cell phone service need an overhaul? Or are you doing better than I am? I'd love to know.
The Bigger Picture
I'm reducing my expenses because my income is down, and I'm also trying to take care of outstanding issues that have bothered me — like having a cell phone with declining service from a company that essentially no longer exists.
On Friday, I'll tell you what I did about something else that bothers me — paying for trash service.
In general, however, I'd like to reduce the amount of business I do with companies that do business unfairly, take advantage of customers and require long-term, unreasonable commitments.
I'm careful how I spend my money, and I'd prefer to do business with companies that I can hold directly accountable when the offer bad service by dropping them. Signing a contract ties you down to a lengthy commitment even if you aren't satisfied with the service you get, and that's unfair and downright silly.
Ideally, I'd like to have a life that interacts with a few big businesses as possible. I don't want to be involved in life's economic systems any more than necessary.
Changing from a huge cell phone company to one that's slightly smaller but offers more attractive terms isn't a major step in the right direction, but it is a step. I save money, I save hassles and I get better service.
That's not saving the world, but it's a small part of making my life simpler. It's also a deliberate step away from nonsense. And living a simple, deliberate life is my plan, my goal and my reality.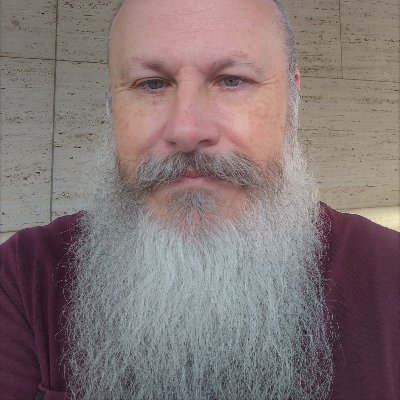 Gip Plaster is a web content writer. Previously a journalist, online bookseller and even a corporate advertising guy, Gip now specialize in writing high-quality content for websites — his and other people's. Learn more here.