MetroPCS should be paying me for promoting them, but they're not. I'm paying them for my no-contract prepaid cell phone.
I'm not paying them very much, but I'm getting everything I need and more.
I really believe that the days of signing a cell phone contract are over — at least for people willing to seek out smart alternatives. Depending on your needs and where you live, the alternatives can be plentiful and very inexpensive.
This is the fourth post in a 10-part series explaining the best decisions I've made since seriously starting on the path toward a simpler, minimalist lifestyle a couple of years ago. And this post is all about my MetroPCS cell phone.
My Simple Cell Phone Solution
I'm constantly reassessing my obligations to the world's big companies — the entities with which I don't enjoy dealing — and I do everything I can to limit my obligations to them. That means never signing a contact when there's an alternative, especially when that alternative comes at a better price than signing up for a long-term commitment.
When I switched to MetroPCS last year, I wrote about the change in a post on March 15, 2011 called A New Cell Phone Is More Than A Money-Saver, It's An Obligation-Reducer. (I really need to work on making my headlines shorter.)
In that post, I told you how excited I was to find that MetroPCS offers all the services I need from a cell phone (voice service and simple Internet) for $40 a month. That was a big savings over what I had been paying with Nextel.
In a later update, however, I told you that I had discovered the MetroPCS By The Minute plan. With it, I get everything I need for just $20 a month. The only catch is that I have to buy refill cards, and those cards are only available at Walmart.
The plan includes 500 minutes per month. Calls are billed at four cents per minute against the $20, and leftover money rolls over if you renew at least one day before the due date. Text messages are free. Internet usage is supposed to be taken out of the $20 per month at a very tiny rate based on the amount of data transferred, but they don't seem to bother with this. You can renew early if you run out of funds, something that has never happened to me.
I've stuck with my $20-per-month cell phone, and I have everything I need plus I can check the mobile version of Facebook and other simple sites when I'm away from home and have a few minutes to spare.
The refills cards have been so popular that they are often out of stock at local Walmart stores, so I've had to carefully choose where I stop to pick one up each month. The company says that the cards are now becoming available at other locations, but I haven't seen any yet. There is also supposed to be a $10-per-month option now, but I haven't seen those cards yet. With the leftover balance I have on my phone, a $10 card might be plenty for me some months.
The only drawback I've noticed with the service is that text message short codes aren't allowed, so you can't sign up for text-message coupons from your favorite restaurants or text Google for personalized search results, but those things aren't worth paying double or more per month.
The Internet service on my phone is a bit slow and on a somewhat small screen, but that's more because of my $25 phone than the plan itself. I'm still using the phone I chose when I started the MetroPCS service, and it still works fine for me.
MetroPCS is only available in the United States, I think, and there are still places in the U.S. that the company doesn't serve or where coverage is spotty. If it's available in your next of the woods, however, it could be the right choice for you.
Get What You Pay For
Long-term commitments are one of the ways that companies get by with offering poor customer service. Since you've sign up and can't change to a more responsive company, you have no choice but to deal with their stalls, non-answers and long wait times.
Here's one of my secrets to a happy life: I don't care about customer service.
In fact, MetroPCS doesn't have very good customer service, especially not with the By The Minute plan. Many of their store and telephone representatives don't even know the plan exists. But I get service that appropriately equals the rate I pay, and I'm happy with that. It seems fair. I'm not paying a premium for helpfulness and friendliness that I never get.
Fairness in my transactions is all I want. And while some of you might think my MetroPCS cell phone is only a fair phone from a fair company, I think it fits my needs fairly well.
In fact, I think I'm getting a bargain.
Do you have the best possible deal on your cell phone? Or have you arranged your life in a way that makes one unnecessary?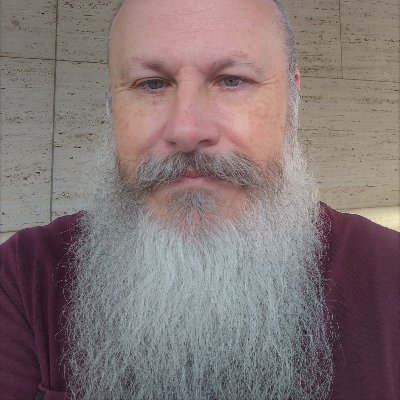 Gip Plaster is a web content writer. Previously a journalist, online bookseller and even a corporate advertising guy, Gip now specialize in writing high-quality content for websites — his and other people's. Learn more here.