On my journey toward a simpler, more deliberate way of life, some decisions have been more meaningful than others. My decision to stop using my ailing dishwasher and deal with the dishes by hand was one of those very important decision for me.
In this third part of my 10-part series on the best decisions I've made so far along the path toward the simple life, let's talk about dishwashers — and how eliminating yours can have meaning beyond the obvious.
Ditching The Dishwasher
In my March 8, 2011 post called Does A Dishwasher Fit Into A Simple, Minimalist Life?, I wrote briefly about the reasons why a dishwasher isn't really a very good idea. These include the costs of the machine, the time involved in loading and unloading it, the energy required to power it, the caustic and expensive chemicals to make it work and the irresponsible behavior that not having to worry how many dishes you dirty encourages.
And since my dishwasher had seen better days anyway, I found that my dishes were much cleaner if I did them by hand.
The post was brief, but the discussion it generated was lively and lengthy. The post even inspired Jenny from ExConsumer to try managing without her dishwasher. In Jenny's Take On Ditching The Dishwasher, she writes about her experience.
It's been a year now, and we're still washing our dishes by hand. The old dishwasher has been serving as a drying rack, but we've started to notice a bit of mildew in it. Soon, it will be time to eliminate from our house this machine that we've already eliminated from our lives.
Do you have any ideas on how to fill in the hole it will leave? As you can guess, I don't want any more cabinet space. We still have too much junk as it is, and the last thing we need is more storage space to encourage more storage.
We've made a few lifestyle changes to make dealing with dishes easier. In addition to making sure I always have a good dish pan and a type of scrubber I like, we have also eliminated some of our plates and utensils. We can't dirty something we don't have. We rinse or wipe off dishes that have only been used for a cookie or roll and use them again before washing too.
Since there are only two people in my household, having more than four plates out for use is silly. If we should ever have more than one or two guests, we can dig a few spare dishes out from under the kitchen counter. Eventually, we'll donate all but a few of the extra plates and silverware.
Toward the beginning of my decluttering journey, I wrote about Eliminating Housewares. Since that post on April 21, 2010, we haven't bought any new kitchenware, and we've eliminated a lot more. Have you reduced your kitchenware since starting on the path toward a simpler life?
Having less kitchenware to keep clean is one of the keys to making life without a dishwasher better than life with one.
And what about a dishwasher? Do you have one? Do you choose not to use it?
The Larger Purpose
For me, the decision to ditch the dishwasher was about more than just eliminating a machine that seems more useful than it really it. It was an important step toward organizing my life on my own terms. It was a decision I made that symbolizes my commitment to living my life how I want to live it, not according to societal norms.
People fortunate enough to have dishwashers use them, don't they? Nope, as it turns out, I don't.
Flipping off the dishwasher's breaker can be an important step in showing yourself and anyone else who's watching that you choose to live a better, simpler life — a life on your own terms.
It's really that important.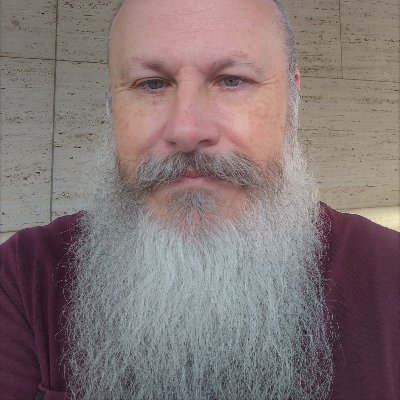 Gip Plaster is a web content writer. Previously a journalist, online bookseller and even a corporate advertising guy, Gip now specialize in writing high-quality content for websites — his and other people's. Learn more here.