While most of my Best Decisions series will focus on real, tangible changes I've made in my life since moving toward the minimalist lifestyle, this post is about something less tangible and more esoteric: accepting only high quality experiences.
This is the second post in a 10-part series about the best decisions I've made so far on my journey toward a simpler life.
This post is about an attitude change that means I accept less nonsense from the people, businesses and systems with whom I interact, and it's working very well for me. By shedding the things in life that are more annoying than useful or uplifting, I'm focusing better on the things that really matter.
I really didn't do a very good job writing about my new insistence on accepting only high-quality experiences from life when I addressed this topic in the post called, appropriately, Accepting Only High Quality Experiences on August 30, 2011. I felt like I never actually made my point.
Let's try again.
Accepting Only High-Quality Experiences
Here's what I mean by accepting only high quality experiences: I no longer take actions that lead me down a path toward inevitably unenjoyable, time-wasting, energy-sapping incidents.
For me, that means I don't go to lectures by boring speakers or order season tickets to a theatre hoping the plays they produce will be good. I don't do work I don't enjoy, and I don't do business with companies that don't respect my time, my requirements or my approach to life.
Of course, this is only a goal so far, but I'm moving closer to this reality every day.
I sometimes must mow the yard (something I dislike very much), and when the faucet in the bathroom needed changing, I learned how to change it despite preferring to do something else. I've sat through a few talks and performances that weren't that good, but I've also waited in the hall while the people I with whom I attended a tedious event finished being polite and staying in their seats.
I've eliminate many of the services and utilities than once weighed me down, but I still have electricity, car insurance, a cell phone and some other pieces of silliness. I deal with them as little as I can and look for simpler alternatives at every opportunity.
Righteous Arrogance About A Lifestyle That Works
In my previous post, I mentioned the term "righteous arrogance". For better or worse, I sometimes feel an arrogance about my increasingly simple, no-nonsense life, but I don't apologize for that. My lifestyle works for me, and it would be unkind of me to keep its gloriousness from others, wouldn't it?
Today, I'm focusing my life on interesting work toward lofty goals and on making a better living too. They're goals that can easily go together.
One commenter to the August post expressed dissatisfaction with "constant evaluation", saying that she finds "happiness and peace to realize that not everything has to have a point". Everything we do, however, adds to or subtracts from our lives. I prefer to have experiences that add to my life, making it as rich as possible.
We'll get back to more practical advice and look at the third of my best decisions toward a simpler life next week, but I felt compelled to discuss this topic again.
Perhaps it's more practical than I thought. What do you think?
Are you willing to settle for less than the best today? While it's a goal more than a reality some days, but my goal is to accept only high-quality experiences and reject the rest.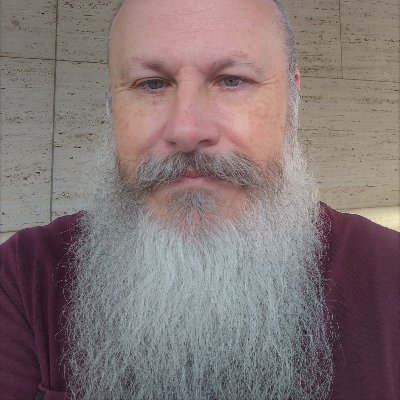 Gip Plaster is a web content writer. Previously a journalist, online bookseller and even a corporate advertising guy, Gip now specialize in writing high-quality content for websites — his and other people's. Learn more here.