You may find this hard to believe, but some people pay other people to haul away trash for them. Doesn't that seem ridiculous?
If you've taken a few minutes to think about how you deal with your rubbish, that certainly sound silly to you. If you live in an apartment complex or in an area where trash service is included with your other bills or free, you may not need to consider how you dispose of your trash.
I just hope you're making an effort to reduce your trash output no matter how you deal with disposing of it.
For years I paid for "curbside" trash service (we have no curb), eventually paying almost $40 a month to have a couple of bags hauled away each week. Then, I took stock of my life and kicked the trash man to the curb. (Again, I have no curb, and no garbage collectors were harmed on my property.)
This is the sixth in a 10-part series of posts about my best decisions since starting this blog and getting serious about a simple life. In previous posts in this series, I've revisited creating totally clean countertops, accepting only high-quality experiences, ditching the dishwasher, simplifying my cell phone service and maintaining minimalist hairstyles.
Today, let's get trashy.
Rethinking Trash
We've talked trash on So Much More Life several times. The last time we talked seriously about the issue was just over a year ago. In my March 18, 2011 post called Trash Talking: Two Weeks (And Counting…) Without Trash Service, I told you about my decision to cancel trash service to save money. In that post, I also linked to previous discussions about composting, recycling and my lofty goal of generating very little trash each week. (I haven't yet met that goal.)
Of course, the biggest drawback to eliminating trash service but still generating trash is deciding what to do with the trash. I discussed that a bit in the original post and in its comments.
Here in rural Texas, there are plenty of people who burn their trash, but I don't get along well with fire, so I won't be doing that. It's perfectly legal here and in many rural areas unless there's a burn ban because of dry conditions.
If you ever get a chance to visit this area, you'll also see that many people don't deal with their trash very well. They pile it in the yard, stuff it into abandoned cars on their property or worst of all, simply live with it piling up in their homes.
For me, however, the easiest solution has been to recycle more and use someone else's trash service.
We recycle all of our paper now, and we're looking for a place to drop off some of our plastics. Dropping a bag or two of trash in a friend's polycart or in the dumpster at a relative's apartment complex is a good solution for everything else. It may not exactly be a self-sufficient way of handling the issue, but I promote simplicity, not self-sufficiency.
Substitutions Allowed
Like I said, there's no reason for you to confront this issue if you live in a place where trash service is provided to you for free or as part of a package you have to pay for anyway.
If that's the case for you, please make a mental substitution. There's probably something else you're paying for every month that you could eliminate to make your life simpler and more responsible while saving you money.
For example, many minimalist living gurus promote eliminating cable television or satellite service, but I won't be including that among my best decisions. That's because I've never paid for television service in the first place.
You see, I'm making two points today. The first is about the silliness of paying someone to haul away your junk. The second is about the silliness of living an unexamined life.
There's always something you could be doing to make your life simpler, better and more responsible. And this is a good time to make one or more changes to improve your life.
I hope that seems like a good idea to you. If not, print out this post, wad it up and throw it away. Maybe that will make you feel better. Just be sure to think about what will happen to that wadded up piece of paper when you do.
Is trash service one of things you shouldn't be paying for?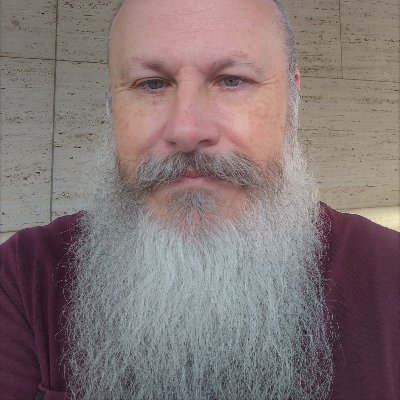 Gip Plaster is a web content writer. Previously a journalist, online bookseller and even a corporate advertising guy, Gip now specialize in writing high-quality content for websites — his and other people's. Learn more here.