Today, I'm starting a new series of posts on So Much More Life about the best decisions I've made on the road toward a simpler, more deliberate life. I've identified 10 really good choices I've made that I think might also benefit you, and I'll talk about each of them over the coming weeks.
There's no doubt which life-simplifying decision belongs at the top of the list:
Totally Clean Countertops
The idea behind totally clean countertops is very simple: Once you've decluttered a surface like a kitchen counter, a dining room table or a living room end table, don't put anything back on it.
Cleaning is a breeze when there's nothing there. If something finds its way onto a completely clean surface, it immediately looks out of place and begs to be moved somewhere more appropriate.
What could be simpler?
I introduced this idea to you in my post 4 Reasons To Try Totally Clean Countertops way back on April 14, 2010. (Can you believe I've been writing about the minimalist lifestyle and simple living all this time?)
At the time, I thought this seemed like a good idea, but I now know that it works very well over the long term.
In fact, the surfaces in my home that I decided should be completely clear of clutter — like the kitchen table and the kitchen countertops — are still completely clean. When necessary, I bring out the things that I need, use them, then put them away. While a few dirty dishes sometimes sit on the counter near the sink and a box intended for donation to a thrift store sometimes clutters up the table for a few days, nothing lives on these surfaces.
The rarely-used toaster and a slow cooker hang out under the counter until they're needed, and there are no decorative odds and ends confusing me about whether they're really clutter or not.
The surfaces that I decided didn't need to be completely clean — like the table by the front door and the bar between the kitchen and living room — have repeatedly attracted new clutter and have required cleaning.
Clutter, as it turns out, attracts more clutter.
Also, totally clean surfaces look nice, finished, complete and sensible. Surfaces with stray mail, receipts from repairmen and decorative spaghetti holders look disheveled, unreasonable and even silly. Bills belong where they can be paid (and usually not on paper at all), and spaghetti comes from the store in a perfectly usable bag or box.
Putting This Into Practice
I suggest ditching the useless décor items that clutter your surfaces and putting food, appliances and other utilitarian items out of sight. If cleaning up means that a certain surface serves no purpose at all, remove it completely if possible. No home needs extra tables sitting around that could someday attract clutter.
You may be surprised by some of the other things that I count among my best decisions so far, but I hope this first one is as obvious to you as it is to me. Totally clean countertops work to immediately eliminate the feeling of clutter in your home. Dumping the debris from your flat surfaces is also one of the best possible starting points for those turning to a clutter-reducing lifestyle.
We'll talk about other things during this 10-post journey through some of my best practices, but we'll eventually get to all 10 of my best decisions.
I'm curious what you think of this post. Have you tried totally clean countertops? And what do you think will be the next good decision I highlight?
If you prefer not to comment, maybe this is a good time to check out my original post about this topic. It's waiting for you, and comments are still open there too.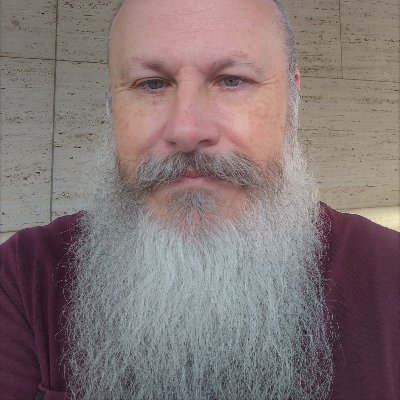 Gip Plaster is a web content writer. Previously a journalist, online bookseller and even a corporate advertising guy, Gip now specialize in writing high-quality content for websites — his and other people's. Learn more here.