Some companies still send paper bills and statements — and some consumers are silly enough to accept them.
I'm a pacifist, but I live in a country that enjoys starting unprovoked wars, so let's start a war  uprising campaign against paper bills, statements, announcements and otherwise useless communication by mail.
I know that the United States Postal Service and some postal authorities in other countries are strapped for cash because of the so-called budget crunch and the use of email, but let's do everything we can eliminate company letters from our mailbox.
This, I say, is war annoying.
In 2010, I went on a yearlong decluttering spree (documented week by week on So Much More Life), and I found that most of my life's clutter is paper.
If the topic of paper clutter is fresher in your mind, it's because Marianne Yates wrote a guest post for this blog called A Clutter Queen Tackles Paper Clutter than ran last Friday. She understands the silliness of useless paper.
An Admission of Enough Guilt To Go Around
As I was planning this post on Saturday, I got a paper bill from a credit card company, reminding me that I haven't successfully signed up for electronic bills with them even though I pay online. So I'll take care of that today.
Do you get any paper bills?
I switched banks a few weeks ago and have received five statements from them in the few weeks I've been using their (free) services. I signed up last week for their online statements, and I hope that ends the paper barrage. But why are they sending statements in the mail? It's 2011, and I can't imagine why I would get a statement more than once a month anyway.
And of course, there's my electric company — a rural cooperative company with thousands of users that does not offer online billing. I pay the bill online, but I must deal with a paper statement each month. Each statement consists of an outer envelope, a payment envelope which is useless if I pay online and unnecessary if I pay in person and the bill itself. There's even a one-page newsletter on expensive glossy stock. That's ridiculous.
So while I'm guilty of not stopping that credit card bill, my new bank is guilty for not making electronic statements the default — or at least offering the option to me when I signed up in person.
And as for the electric company, what they do should be criminal. Requiring me to deal with paperwork in the year 2011 is insane — and perhaps should be criminal.
But This Takes The Cake
I also still get two mortgage bills in the mail every month, neither of which could be stopped when I last checked. For reasons too weird to explain, we have two separate mortgages covering this one house and small piece of land and get two bills, but that's not the real problem.
After I pay one of them online each month, I get a letter in the mail "thanking me for my payment made over the phone or over the Internet". Huh?
"Based on your authorization," they say, "we have issued and forwarded for deposit the above mentioned check to make the payment on your account."
They then suggest that I sign up for automatic rather than manual online payments. To do that, however, I would need to fill out a paper form and mail it with a voided check to them. One payment can be made online, but repeated payments require paper backup, apparently.
Not Just Complaining
But I'm not just complaining about the bills I still get on paper that should be coming online. I'm pointing out the utter ridiculousness of companies with their heads buried so far up their asses in the sand that they believe paper is still necessary.
Ideally, I'd like to eliminate my mailbox entirely. While I sometimes use mailed-out coupons, I'd rather stores offer me a good price every time and forget the advertising. And while I like getting birthday cards, the reality is that most people send their greetings (automatically and impersonally) on Facebook.
And I mean no offense to the nice old man in the green SUV, but I want him to be out of job. Soon, I hope I don't need a mailman anymore.
Do you disagree with me? If so, this means war discontent nothing much, really.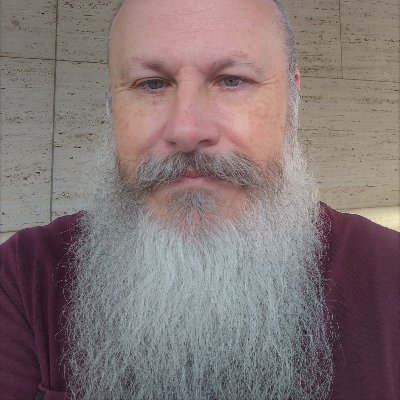 Gip Plaster is a web content writer. Previously a journalist, online bookseller and even a corporate advertising guy, Gip now specialize in writing high-quality content for websites — his and other people's. Learn more here.