During my yearlong decluttering and simplifying push in 2010, I discovered that much of the clutter in my home was paper in some form or another.
Maybe you collect little dolls from South America or McDonald's Happy Meal toys, but my natural tendency is to collect paper. It's a tendency I'm overcoming every day, however.
I've always tended toward keeping things simple rather than complicating them, but when I took the time to examine my life, I found that many areas of it were out of control. This is the seventh in a 10-part series of post about the best decisions I've made since deciding to simplify and declutter my life.
It's easy to let the paper in your life get out of control and crowd you out of the simple, deliberate life for which you are intended.
Reducing Paper Usage
I decided to simplify my life because I felt it was out of control — not because I'm an environmental activist. My aversion to all of the paper in our lives isn't about saving trees.
While I like to be a responsible citizen of the world, I've never been particularly concerned with the size of my environmental footprint. Even at my most out of control, my footprint was smaller than most Americans, and I'm proud of that.
Like many people, however, I have a little bit of a thing about paper.
I keep notes, article ideas and other vital pieces of information on little pieces of paper — and I have a collection of my newspaper clips, certificates and other papers that show a bit about the work I've done since I came to this planet nearly 40 years ago.
If I didn't know better, I wouldn't mind keeping programs to remind me of the events I've attended and papers that show how I've been marginally involved in the success of others.
I'm also a bit addicted to free newsweeklies and magazines. The journalist in me wants to know what's going on and how well a publication is doing. I like to find grammar and design errors in supposedly professional publications.
And then there are the bills and other junk that come to my home despite my best efforts. In my March 1, 2011 post The Startling Silliness of Paper Statements, I wrote in strange words and with lots of strikethroughs and attempts at humor about the campaign I'd like to wage against announcements, statements and especially paper bills that arrive by mail. All of these things, I suggested, could be better handled electronically.
Never mind the paper plates, packaging and other pieces of paper that come into our homes describing how to use the new toaster or reminding us not to tie our trash bags around the head of any passing child.
Why Waging War On Paper Makes Sense
As I told you last March, I'm a pacifist, so even using the word "war" makes me cringe. I don't like to use violent terms to describe my intentional avoidance of paper, but describing my opposition to all this printed material ruining our lives in militaristic terms seems appropriate.
Paper becomes our clutter, distracts us from our lives and makes us feel overwhelmed. It is easy to disorganize, hard to get under control and difficult to dispose of properly in many areas.
A couple of decades ago, large quantities of paper were necessary to live a safe, informed and comfortable life. Newspapers provided information, paper diplomas and transcripts proved we had been educated and paper warranties protected us in case something went wrong. These things aren't necessary anymore, however, and almost every use for paper has been replaced by a better, safer and more convenient electronic version.
Simply put, paper is the enemy of a simple, intelligent and deliberate life, and I suggest eliminating as much of it as possible from your life.
I still have my problems with it, but I try to limit the involvement of paper in my life. I really do. Do you?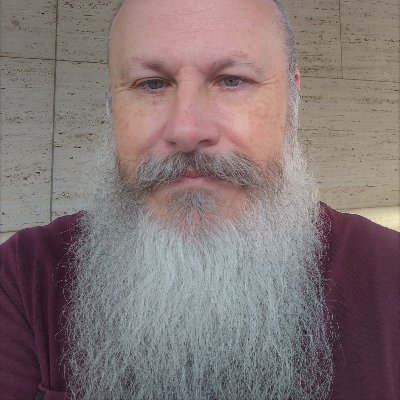 Gip Plaster is a web content writer. Previously a journalist, online bookseller and even a corporate advertising guy, Gip now specialize in writing high-quality content for websites — his and other people's. Learn more here.