I've eliminated my trash service and ditched the dishwasher, but I still do three or four loads of clothes a week in my washer and dryer. Are these machines simplifying my life or making me a heretic?
Washing clothes is easy to do by hand, and drying is something that will happen eventually even if you do absolutely nothing, so why do I need machines to handle these tasks?
Doing This While Doing That
While washers and dryers save some effort, that isn't really the point of them. They're about increasing available time for something else by eliminating time-consuming repetition of effort. Washing one shirt or a few dishes takes only a couple of minutes. But modern households often go through clothing and dishes so quickly that the time needed to keep things clean multiplies to impossible levels.
A generation or two ago, every household washed and dried its own clothes without an electrically-powered machine. Of course, most household in those times included a husband who worked, a wife who was devoted only to housework whether she liked it or not and children who mostly stayed home or played with friends in the evening rather than requiring transport to rehearsals and practices.
Using a cleaning machine also makes it possible to clean all of your items while you're, say, writing a blog post.
While I discussed with you the idea of ditching my dishwasher at the same time I was actually eliminating it from my life, I'm not really planning to give up my washer and dryer. I'm just wondering if using them is contrary to my increasingly simple lifestyle. What do you think?
Why I Still Use A Washer And Dryer
Interestingly, I've seen lots of blog posts about people entertaining themselves without television and getting by without toasters, coffee makers and ovens, but I've never seen anyone write about giving up their washer and dryer. Can you point me to a post about that?
Bloggers sometimes mention washing a few items in hotel basins using Dr. Bronner's soap, then washing their hair with this same multi-purpose brand. And I know that some people don't have clothes-washing equipment in their homes and rely on machines down the hall at their apartment complex or down the street from their duplexes.
But why isn't there more talk of simplifying life by ditching the washer and dryer?
Here's my excuse for continuing to use my washer: I wear only jeans and collared polo-style shirt. No exceptions. Washing jeans to fit a slightly overweight 6-foot-3-inch person means soaking and scrubbing lots of material. Washing more than one pair at a time would require a ten-gallon bucket.
And here's my excuse for continuing to use the dryer: While the clothes dryer generates lots of unwanted heat that is only partially vented through the duct, a household with four cats inside and incredible amounts of dust outside isn't a good place to dry clothes.
On a rack inside, cat hair collects on items and even the most carefully clipped claws snag and pull on any fabric left out. Outside, the high winds at my unprotected home site and the dusty country roads put clothes in danger of coming in more soiled than they went out — or blowing away entirely.
But am I just being persnickety? Am I misusing a word that people who aren't yet 40 shouldn't use anyway? Do I mean crotchety?
Simplicity Comes in Many Forms
I'm not the kind of simple-living minimalist who lives from a suitcase that contains only two pairs of khaki shorts. I'm the kind with a house, a special someone and four cats.
My washer and dryer are 10 years old and essentially came with the house. They're showing signs of age, but they work well. Why would I give them up?
A lower electric bill and the satisfaction of knowing that not I'm addicted to machines like many people would be good reasons. When my washer and dryer stop working, I might try a few weeks without them.
Until then, a washer and dryer are part of my simple, deliberate life, and I make no apologies for that. Is that so wrong?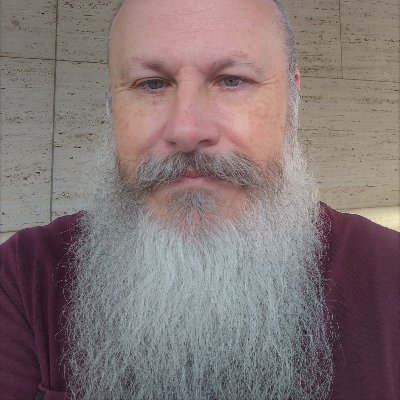 Gip Plaster is a web content writer. Previously a journalist, online bookseller and even a corporate advertising guy, Gip now specialize in writing high-quality content for websites — his and other people's. Learn more here.