Some people don't understand how thrift stores and charity shops work, and others don't want to wear other people's clothes. But whether you're flush with money or down to your last penny, thrift store shopping is an environmentally friendly way to find great clothes.
David and I went on shopping spree on Independence Day, coming home with three new shirts for him and a pair of shorts and shirt for me. We spent almost $10. Do you see why we like thrift store shopping?
Misunderstandings About Thrift Stores
Some people have funny ideas about thrift stores and charity shops. They think that if you buy something there, you're taking something away from a poor person who needs it more than you do. But that's completely wrong.
Many thrift stores are for-profit companies that exist only to make money. These either buy some of their merchandise from a charitable organization or perhaps give some of their proceeds to a charity. Some have no charitable connections at all. The mini-chain Thrift Town is a good example of a for-profit thrift store chain that supports charitable causes.
Goodwill is an example of an organization that exists to serve a charitable cause. They aren't in business to sell to so-called poor people. They sell to anyone who want to buy from them. They then use the proceeds for a charitable purpose, in their case putting people to work. Goodwill stores themselves provide jobs to many people, and they also offer career services — funded by their thrift store sales — to many others.
The Salvation Army makes money from its thrift stores that helps homeless people involved in its ministries. And the word "ministries" is a deliberate choice here. The Salvation Army is a church. If you don't support their very specific belief systems, you may want to think twice about giving them your money, even if it is in exchange for things you want.
Thrift stores aren't for the underprivileged. They're for anyone with money to spend in exchange for good prices on used (and sometimes new) merchandise. Your money either goes into the coffers of a company or into the hands of a charity that uses it for whatever cause they support.
Not All Thrift Stores Are The Same
I suggest choosing carefully the charity shops and thrift stores where you do business.
Some are clean, bright, fun places with prices on every item and everything categorized. In exchange for this nice environment, you often pay higher prices than you would at shops where clothes aren't arranged and merchandise is in boxes or bins that customers must pick through themselves.
Some stores have dressing room. Some don't. A few have dressing rooms that you'd be better off avoiding.
Some shops wash every item. Some spray them with a strongly scented disinfectant. Some just put things out and let you decide if an item is too smelly or dirty to save.
Everyone has their weird little quirks about cleanliness.
I don't mind trying on shirts or pants in a moderately well-maintained thrift store dressing room. I draw the line at shoes, however. I don't buy shoes at thrift stores. You can decide for yourself where your line is.
(This might be a good time to mention that I won't sit on your sofa. I won't be enveloped by other people's rarely cleaned fabrics. I'll sit in your wooden rocker or pull in a dining room chair. And I would never buy plush furniture at a thrift store.)
Making Thrift Store Clothes Your Own
After that parenthetical paragraph that only somewhat relates to the topic at hand, here are my tips on making thrift store clothing your own.
Don't be afraid to try things on. If that seems creepy to you, think where new clothes have been before you try them on. Schedule thrift store shopping on your way home so you can take a shower, if you must.
Don't settle for things that don't fit well. You don't have to buy something every trip, so don't settle for things that aren't quite right unless you're desperate. In my case, that means I turn down lots of shirts that aren't long enough. When you're tall, most aren't.
You can learn to repair minor damage. Loose buttons are easy to fix, and if you have a bit more skill you can sew up minor rips in seams and repair other damage.
The quality of a worn item may be good enough. I find lots of thrift store clothing that is slightly faded from washing, but I sometimes buy it anyway. Here's the question to ask yourself: If I had bought this new, would I still wear it when it got to be in this condition? If so, you might as well buy it now if it's a good enough deal.
Stains often come out. It's okay to take a risk on stained items. Many stains come out easily if soaked for a few hours. Stained collars, in particular, make a shirt look unappealing, but the stain almost always comes out with warm water and detergent.
Wash twice before wearing. Each thrift store has a distinctive disinfectant or perfume smell, and clothes washed only once after they come home still smell like the store. Soak every item or wash each one twice before wearing so the clothes smell like your detergent, if that matters to you.
What other thrift store clothing tips do you have?
Not A Perfect Shopping Experience, But Close
I admit that the shorts I bought at the thrift store on July 4 are a little tight, but since I rarely wear shorts and my only other pair are too large to stay up without a belt, these will be great for wading in a vacation pool somewhere. Sometimes, a thrift store purchase turns out to be less than you'd hoped. It happens.
Some thrift stores are unpleasant experiences, and you have to decide for yourself whether they're worth your time.
Saving money, reusing things others have discarded and supporting charitable causes when I can are important to me. That's why I unashamedly shop at thrift stores. Do you?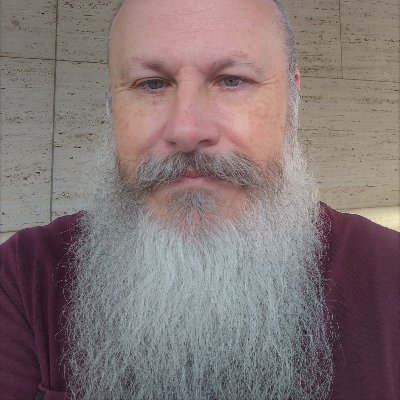 Gip Plaster is a web content writer. Previously a journalist, online bookseller and even a corporate advertising guy, Gip now specialize in writing high-quality content for websites — his and other people's. Learn more here.