Apparently, some posts don't get you going as much as others. That could be because of timing — or it could be because you have nothing more to say on the topic at hand.
I know that most of you don't dig through the archives of past posts (and I don't make that easy enough — something I will soon correct), so while many are still hungover or away from their desks, I'm revisiting three past posts.
Relatively Quiet Things
I don't really celebrate Independence Day. I'm not much of a nationalist, and I don't really like burgers very much. So I'm usually either at home or out somewhere safe and simple. Since I don't drink, that also limits the appeal of the holiday.
And since fireworks are banned in my county because of extremely dry conditions, the skies have only glowed with occasion and brief illegal displays.
For me and as usual, this holiday weekend was relatively quiet.
And that's what got me thinking about these three posts about which you stayed relatively quiet.
Three Posts I Hope You Missed
All of these posts got some comments, but none of them generated a true firestorm of activity.
I hope you missed some of these… so you can see them for the first time today. Comments are still open on these posts and on every post at So Much More Life.
First up is my recent post called Fear Exemplified in which I talked about seeing what kind of ridiculously grand spectacle could result from my already-diminishing fear of thunderstorms.
Since the post got only a few comments, I'm guessing you thought it was a bit off topic. Or maybe you just couldn't relate.
Second, I wrote a few months ago asking Is There A Minimalist Approach To Being a Good Customer?
Some of you commented, but not very many. We all have to be customers sometimes, so we all make consumer-oriented decisions no matter how much of a minimalist we are or how anti-consumerist we claim to be. Maybe you find the retail mentality so frustrating you don't want to think about.
Finally, I really expected more from my two posts in January that discussed what a minimalist approach to health care might look like. I admit that I have a somewhat cynical view of health care — especially here in the United States — and that some of what I said in those posts is a bit radical, but they didn't elicit nearly as many comments as I had hoped.
I was especially disappointed with the number of comments on the second post, What Would Medical Workers Tell You If They Weren't Afraid of Being Sued? It was a follow-up to the post Does A Simple, Minimalist Approach Work With Health Care?
Have A Look, Won't You?
I know at least a few of my readers must be recovering from the long weekend now, and I know plenty of you are in countries where the United States celebration of independence is unimportant — or perhaps still a sore subject.
Comments are open on this post, so you can sound off on anything I'm saying today that's worth a response.
To really make my day, though, check out one of those older posts that you missed and give it some thought today. You may be surprised how thought-provoking an old post can be.
Don't let me talk you into anything, though.
In the U.S, independence means freedom, so do whatever you want. Really. Don't feel obligated to take a look back with me. It's just that sometimes the past contains something valuable.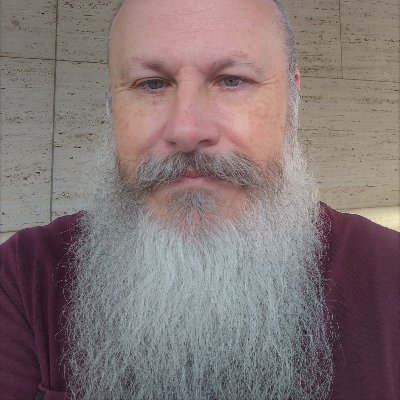 Gip Plaster is a web content writer. Previously a journalist, online bookseller and even a corporate advertising guy, Gip now specialize in writing high-quality content for websites — his and other people's. Learn more here.