For people like me who take a simple, minimalist approach to life, a few silly systems stand in the way of the truly blissful, amazingly simple life we deserve.
A minimalist approach to health care could either be the smartest decision you ever make or one that leads a shortened life and a needlessly painful existence.
In general, the biggest obstacles to a truly simple life are silly systems — that is, corporations, organizations and other entities that actually enjoy their complex regulations, obscure rules and hopelessly antiquated procedures.
Cell phone companies and local government offices have perfected silliness and even heightened it to the level of stupidity, but health care workers also seem to enjoy complicating lives and annoying people.
Questioning The Medical System
Endless forms and uncaring staff are the two most obvious symptoms of the failed American health care system, but this post isn't about systems that don't work, it's about our approach to them.
I'm not a doctor and I don't have any sort of medical training. That's why I don't offer medical advice. But I do have a lot of questions.
Here's one: Since curing your illness isn't in the financial interest of your doctor, does she prolong your illness or call you in for unneeded follow-up visit so she can get paid for additional services?
And here's another: With so many competent sources of advice available online, does a doctor really know anything about your problem — just one of hundreds the doctor must juggle — that an educated person who is singularly focused on curing himself can't learn in a few hours?
And here's one more: How have humans survived as a species for so long if we are as frail as our doctors encourage us to be?
Coming To A Minimalist Approach
Holistic medicine and other alternative therapies may be the answer to many medical issues that modern science can't grasp, but what about urgent health issues?
A true minimalist might wait and see if the problem goes away. A simple living expert might suggest using an inexpensive drugstore nurse practitioner service or a telephone ask-a-nurse service as a first line of attack rather than delving deeply into the medical world by making an appointment with a doctor. A natural living specialist could suggest you cleanse your energy pathway and focus on healing light.
I don't go to doctors, and I'm prepared to accept the consequences of that choice.
However, when I collapsed a few years ago from a virus that dehydrated me within one hour to the point that I couldn't sit up, I called for paramedics and happily accepted IV fluids and an anti-diarrheal injection.
A few years before that when I was in a roll-over van accident, I was grateful to the intern who spent most of an hour picking glass pieces out of my arm and for the doctor who closed up the injury.
For pressing, critical issues, I'm a fan of any person, company or service that can help me. Otherwise, I'd rather not subject myself to prods and pokes aimed at finding something wrong with me. How do you feel about it?
Expanding The Conversation
In many countries, including the United States, doctors live in fear of malpractice lawsuits and angry patients — a fear that costs many of us their honest opinions because they must hide them under a blanket of legal statements and omissions.
In other words, if a doctor happens to be an experts on your illness or injury, her fear may keep her from telling you what her experience and education has shown her.
I wonder what medical professionals would say if they could speak freely — and I'll wonder more about that in Friday's post.
For now, how do you combine a simple, minimalist life with a health care system that works at cross purposes when it will do anything at all? How do find money for medical treatment if you don't have a job with benefits?
I know this all works differently in other countries, but finding a viable, minimalist approach to health care must be important outside the U.S., too.
Please offer your comments, then join me Friday for some further wonderings about health care.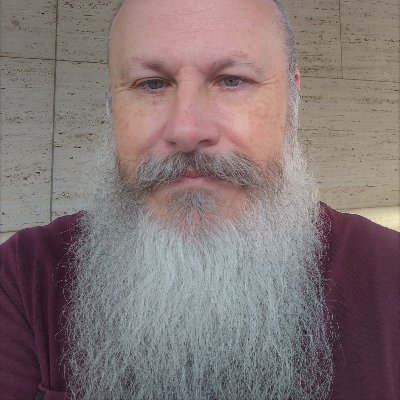 Gip Plaster is a web content writer. Previously a journalist, online bookseller and even a corporate advertising guy, Gip now specialize in writing high-quality content for websites — his and other people's. Learn more here.