Last fall, just after David Damron turned The Minimalist Path blog over to its new owner, Rick was kind enough to publish a guest post from me, the first in an unsuccessful series of posts aimed at finding the site some new writers. A malfunctioning popup caused the site's DISQUS comment system to have some problems and very few comments got through.
Today, I'm giving that ill-fated post a new airing, it's first appearance on So Much More Life.
I've realized something important in the year or so that I've been reading so-called minimalist blogs: I'm one of you.
For a long time, I hesitated to call myself a minimalist. I've always been interested in simplicity — even when I wasn't living a simple life. And I've always been interested in frugality — even when I was eating out almost every night.  When I first started learning about voluntary simplicity and frugal living, no one called it minimalism.
Some minimalists I've seen on the Internet lead lives very different from mine. They're 20-something men running along island beaches in white t-shirts, khaki shorts and "barefoot" shoes toward extended stay hotel rooms containing only a small backpack, two other white t-shirts and a pair of black shorts — for variety. They don't own cars, and they access the Internet from cafes more idyllic than any that I've ever found.
Are you one of those?
I'm 30-something and live in a house on an acre of land somewhere in rural Texas, thirty miles from the city I call home and a dozen miles from anything resembling a town. My car is indispensable because of the distance to civilization and because my back and knees have been opposed to running since I was 16. I work from home on a desktop computer and rarely take my netbook for any exercise at all.
Like you, I'm on a journey, though, even if my journey isn't exactly like yours. And the path is wide. There's plenty of room for all of us.
Here are four big steps I've taken on the minimalist path. Do they match yours?
Integration
I launched my blog, So Much More Life, in late 2009 to help me put together the disjointed to pieces of my life. I was a former freelance journalist who had accidentally taken a seven-year detour into the world of online bookselling.
Before I launched So Much More Life, the pieces of my life were working okay, but there was no real flow. I used the early days of my blog to organize my thoughts and projects — mostly for my own benefit. Now, there's a creative energy that passes from one project to another because my life is starting to move forward in one big stream rather than in ponds and canals.
Decluttering
For me, the second step along the path was decluttering. Clutter is a frustrating distraction because it makes life seem out of control. Since I don't live out of a suitcase and have lived in the same place for nine years, I've accumulated a lot of stuff. Most of it seemed more like it belonged at a Goodwill thrift store, so that's where I took it. I'm removing more items from my home every chance I get, and I'm feeling better about it every day.
I added weekly Decluttering and Simplifying 2010 updates to my blog to keep me on track and accountable. It worked and is still working.
Leaving Systems Behind
For me, leaving silly systems behind is the easiest part of following the minimalist path. I pay an electric bill, telephone bills and for trash service, but otherwise, I try to remove myself from as many corporate and political systems as possible.
I'm apolitical anyway, but leaving systems means eliminating cable television, magazine subscriptions and even season tickets to focus your life on fewer, simpler, higher-quality experiences.
Living With It Every Day
As I'm coming to the end of my 52 weeks of decluttering updates on my blog, I'm realizing that I haven't accomplished everything I'd hoped. There are still a few more weeks, but for me, simplifying and decluttering is a continuous process that I hope will continue throughout my life.
As a minimalist, however, my life is about much more than integrating my projects, decluttering my home and eliminating other people's silliness.
I've made a lifelong commitment to living a meaningful life. I may have fewer things around than some other people, but because I'm not distracted by uselessness, my life will always be filled with experiences beyond many people's imagination.
Backpacks and khaki shorts are nice, I suppose, but they're not the only way.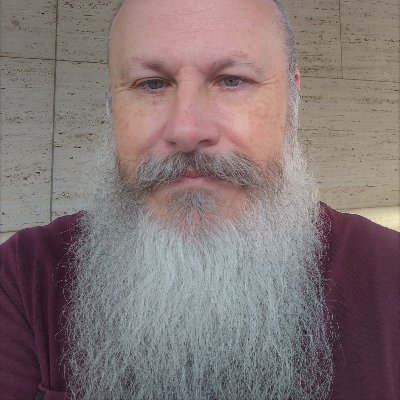 Gip Plaster is a web content writer. Previously a journalist, online bookseller and even a corporate advertising guy, Gip now specialize in writing high-quality content for websites — his and other people's. Learn more here.