For a simply life to succeed long-term, it's important to remember one very important thing: Everything doesn't have to be done the simplest way every time.
Consider this a suggestion that you simplify your approach to simplicity.
When you simplify simplicity down to it's most basic form, you really shouldn't be leaving the house. The simplest thing to do is to stay home. Driving consumes natural resources, and walking sometimes puts strain on your body.
The simplest thing to do is sit quietly. I suppose you could read a book, but are your eyeglasses really part of the simplest version of your life? You don't wear complicated-to-maintain contacts do you? And who can be bothered to go buy a book?
You know, I just thought of something that's great for me, if not for you: My vision is near-perfect without glasses, so I suppose I'm one of the lucky ones. I can look at things without violating my desire to live a simple life.
Of course, none of us want a life that's so completely simple we don't even listen to birds singing without guilt.
Guilt, you see, is the by-product of focusing so much on being true to our lifestyle that we don't live our lives.
Here's a very mundane and boring example, but it's on my mind today: A few weeks ago on a Tuesday, David and I went to fast food restaurant 13.5 miles from our home at 8 p.m. to have free cinnamon rolls for which we each had coupons. We made a special trip.
It was simply magnificent trip. With a cold north wind blowing, the sky was clear, and the view as we came down out of the hills around our home was amazing. The cinnamon rolls themselves were wonderful, and we stopped by a grocery store and bought a couple of spices I had been wanting that I couldn't find at my usual places — on sale for less than half price.
It wasn't a very simple idea, though, and it would have been more efficient to stay home. The excursion took almost a gallon of gas, took time away from writing assignments I was working on and wasn't necessary since we planned to be out the next day anyway.
But it was a simple, deliberate pleasure, carefully calculated to bring some joy into our evening.
Choosing to live a simple life at the expense of joy is foolish. Choosing to live simply and make deliberate choices about when to add in unnecessary but joyful complexities is amazing.
When did you last do something that you knew in advance wasn't really the simple choice but was certainly the right choice?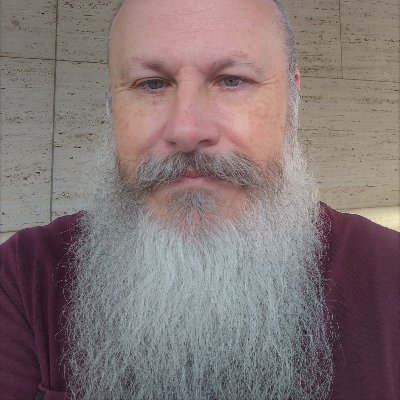 Gip Plaster is a web content writer. Previously a journalist, online bookseller and even a corporate advertising guy, Gip now specialize in writing high-quality content for websites — his and other people's. Learn more here.