In my recent post Does Cash Not Have That Real Feeling?, I suggested that financial gurus who write about one-size-fits-all financial management strategies aren't doing the world a service.
Specifically, I said that while lots of these gurus promote using cash so you can see how much real money you need to spend to buy something, money can seem more real for those of us with limited resources when we use a debit card and must keep track of spending to keep from overdrawing.
That's when someone brought the queen into this.
We Stand Corrected
Specifically, Jo at Simplybeingmum mentioned in a comment that she, like her Queen Elizabeth, doesn't carry cash. That's when I repeated something I had heard: the queen only carries extra white gloves and note cards in her purse. Why did I bother to say that? What does that have to do with anything?
I was making a point, then I was quoted, then I found out I was wrong. Let's clear all of this up.
A mere seconds later — sorry, a couple of days later — Jo wrote her comments into a very nice post about how she uses credit cards responsibly. I suggest you read Why I am a a bit like The Queen at Simplybeingmum's Blog. It's a very useful post. Skip the intro where I'm quoted, however.
As it turns out, a wider sweep of sources indicates that the British queen carries chocolate drops for her dogs, perhaps some reading glasses, any upcoming speeches and a handkerchief in her bag also. She also carries a large metal hook. (It's tough being queen, but I'm told it is to dangle the bag off the edge of a table.)
Primarily, however, the queen uses her bag as a signaling device for staff, indicating her boredom by holding it in one position and contentment by holding it another. She signals when she's ready to end a meal by placing it on the table.
I stand chastened, rebuked, amazed, stunned and in utter disbelief that I, a former journalist known for thorough research, would make such an error.
Bringing Myself Into This Conversation
I made another mistake in my post about cash, however. I left myself out of it. I didn't tell you how I handle cash.
I like to carry a modest amount of cash to cover paid parking and any place I might stop where the card machine isn't working. But I pay for everything with either my checking account debit card or my PayPal debit card.
Too often in the past I've had to turn to a credit card to cover a bill or an unexpected repair — and I have debt weighing me down because of that, but I'm mostly recovering from it rather than increasing it.
With a budget as tight as mine, every way of transferring money from one owner to another seems real to me. Tracking cash, balancing accounts and avoiding credit traps are all very real circumstances in my life.
I hope that part of making my life simpler and more deliberate in 2011 is stabilizing my relationship with money by increasing my income and paying off the debt that takes so much money from me every month.
My debt takes away from my quality of life and, along with the debt of millions of other people, contributes to this nation's unstable economic situation.
And even though I'm an American, I want to do what's right for queen and country.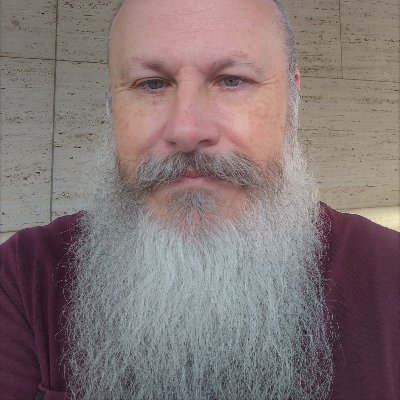 Gip Plaster is a web content writer. Previously a journalist, online bookseller and even a corporate advertising guy, Gip now specialize in writing high-quality content for websites — his and other people's. Learn more here.